Brittany Mahomes' 2023 was off to a relatively good start. She and Patrick Mahomes welcomed their son Bronze into the world last November and have been gearing up for the playoffs. What isn't new, however, are the comments taking a shot at her and her husband.
Brittany has continued to make her point known, be it a faceless troll or the Cincinnati Mayor.
•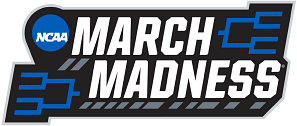 In a recent series of events, mayor Aftab Pureval trolled everyone from the Kansas City Chiefs, the city itself, and Mahomes:
"Joseph Lee Burrow, who's 3-0 against Mahomes, has been asked by officials to take a paternity test confirming whether or not he's his father," Pureval said.
The mayor was referring to Joe Burrow's 3-0 record against Mahomes, which has given the team ample confidence for their AFC Championship Game on Sunday.
Pureval also referred to the Arrowhead Stadium as 'Burrowhead' Stadium. There was an additional mention of the previous AFC Championship Game, which the Bengals won 27-24.
It's safe to say that Brittany was among those extremely unhappy with the mayor's words.
"Things are getting a little weird out here," Brittany wrote.
Though it was an independent tweet, Brittany was seemingly referring to Pureval's words.
She then responded to Kansas City mayor Quinton Lucas and Modern Family actor Eric Stonestreet, simply agreeing with them.
"WEAK. & embarassing," Brittany added in another tweet.
---
Other fans, celebrities and KC mayor speak up to support Brittany Mahomes
While the Cincinnati mayor was looking to poke the Bengals-Chiefs rivalry, it ended up angering quite a few fans. Even Bengals fans were irked, letting the mayor know that he had taken the joke too far.
Most went on to agree with Brittany Mahomes, adding that they had ultimately disrespected the Chiefs.
Stonestreet referred to the mayor as a "dork," stating that his video was not funny at all:
I hope for a spirited well-fought game, and healthy outcome for both teams, but you sir are a dork and you should fire the dork that told you this was anything close to a smart, funny, factual or good idea.
Mayor Lucas, who was a little late to the party, concluded that Mayor Pureval's smoke was 'weak as hell'.
Eventually, Pureval caught up and apologized to the Bengals fans for taking it too far.
"Bengals nation, Lol. I hear you. My competitive juices and love for cincy got the best of me. My bad. Staying hungry and humble," Pureval wrote.
This is, of course, not the first time Brittany has spoken up to defend Mahomes or the Chiefs. Just last year, Brittany slammed a writer for essentially calling Mahomes a good but selfish quarterback.
Though Brittany Mahomes is subjected to some trolls of her own, KC fans have continued to support her when it matters, especially when it comes to the Chiefs and their star QB.