The San Francisco 49ers are suddenly faced with additional quarterback-related concerns in a summer that was always expected to be filled with them.
According to a source who spoke with Tom Pelissero of the NFL Network on Monday, 49ers rookie quarterback Brock Purdy tore the ulnar collateral ligament in his throwing arm's elbow during the first half of Sunday's NFC Championship Game, which will sideline him for months.
Purdy might return shortly after training camp begins. It is believed that Purdy will only need to get the injury fixed and not reconstructed so he may participate in training camp. Reconstruction would prolong the healing process.
•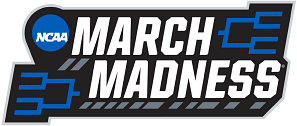 According to Adam Schefter of ESPN, Purdy will likely need six months to recuperate.
Trey Lance, who was the Niners' starting quarterback at the start of the season, is recovering from his second ankle surgery and is anticipated to be ready for OTAs, while Jimmy Garoppolo is expected to leave the team in free agency.
Brock Purdy's stats this season
The latest setback in San Francisco's quarterback position may make their offseason plans more challenging. Following the long-term injuries sustained by Trey Lance and Jimmy Garoppolo, Brock Purdy, the final selection in the 2022 NFL Draft, was forced to step in.
He did a fantastic job under center for the Niners. Since Week 13, the 49ers haven't lost a game that Purdy started or finished. They had a 12-game hot streak going into the game last weekend, with Purdy making seven starts after taking over for Garoppolo in a victory against the Miami Dolphins.
Purdy passed for 1,374 yards, 13 scores, and four picks in the regular season and threw for 332 yards and three scores in a wild-card victory over the Seattle Seahawks. When the San Francisco 49ers defeated the Dallas Cowboys in the divisional round, he contributed with 214 passing yards.
In the process, Brock Purdy became the third rookie in history to win two postseason games as the starting QB.
His total passer rating of 108 in the playoffs and the regular season is the highest for a rookie with at least 200 passes.