One of the biggest free agents this upcoming off-season is Tampa Bay Buccaneers quarterback Tom Brady. The 46-year old will test the market if he decides to return to the NFL for his 24th season.
While the Bucs could work out a new deal with the star quarterback, it will be a difficult task for them as they are in cap hell right now. The Bucs currently have the second-least cap space in 2023, being around $55 million under the cap heading into next season.
•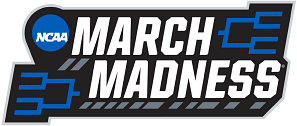 Not to mention the Bucs have other key free agents aside from Brady. Lavonte David, Akiem Hicks, Julio Jones, William Gholston, Kyle Rudolph, Sean Bunting, and many others are going to be free agents and could test the market.
Given their circumstances, it would be hard for the Bucs to add pieces to make them a Super Bowl contending team, and it will be hard to keep some of the guys that are set to test the market.
---
The Tampa Bay Buccaneers fired OC Byron Leftwich among many coaches yesterday
Another reason why Brady might not want to stick around in Tampa Bay is because of all of the coaching changes. Todd Bowles took over as the head coach last year after Bruce Arians stepped down and the team went 8-9 in his first season.
Yesterday, Bowles and the Buccaneers parted ways with several coaches, including offensive coordinator Byron Leftwich.
Bowles released a statement appreciating their hard work over the course of the last few years while admitting it was a difficult decision.
Bowles said:
"We appreciate the hard work and contributions that all of these coaches made to our successes over the past four seasons. As a collective group. we did not meet the high standards that had been set for this past year and my focus now is on doing what is needed to ensure a successful 2023 season. These were very difficult decisions but something that I felt was necessary for our football team going forward."
With all the changes and uncertainty for the Bucs heading into next season, Brady may choose to explore the market and sign elsewhere. The San Francisco 49ers, Las Vegas Raiders, and Miami Dolphins are all reportedly interested in Brady and he could sign with one of those teams.
If you use any of the above quotes, please credit Todd Bowles, the Tampa Bay Buccaneers, and H/T Sportskeeda
Edited by Shubham Banerjee