The Tampa Bay Buccaneers crashed out of the playoffs in the Wild Card round after a loss to the Dallas Cowboys. Quarterback Tom Brady had previously led the team to an 8-9 record in the regular season.
The Buccaneers never really seemed to find their feet during the course of the season. With uncertainty over Brady's future with the franchise as well, it will be interesting to see how the team goes about its business in preparation for the upcoming season.
•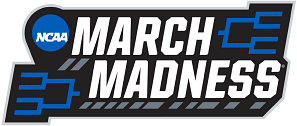 Here are all the teams that the Buccaneers will face during the regular season for the next campaign:
Tampa Bay Buccaneers home games
Atlanta Falcons
Carolina Panthers
New Orleans Saints
Chicago Bears
Detroit Lions
Jacksonville Jaguars
Tennessee Titans
Philadelphia Eagles
Tampa Bay Buccaneers away games
Atlanta Falcons
Carolina Panthers
New Orleans Saints
Green Bay Packers
Houston Texans
Indianapolis Colts
Minnesota Vikings
San Francisco 49ers
Buffalo Bills
The Buccaneers won the NFC South title in the 2022 season. They have drawn games next term against fellow division winners Buffalo, Philadelphia, and San Francisco.
Which 2023 Tampa Bay Buccaneers game is the most anticipated clash?
The 2023 NFL season won't be starting anytime soon, but Tampa Bay fans are already looking forward to their crunch matchup against the San Franciso 49ers, who beat the Buccaneers during the 2022 regular season with their third-string quarterback Brock Purdy leading their offense.
It was a humiliating defeat for Tom Brady and Co. as they were favorites to beat San Francisco. While the Niners have gone on to reach the NFC Championship game, the Bucs will be hoping to exact some revenge against Kyle Shanahan's side next season.
However, there is still plenty of speculation over who will start at quarterback for the team next season. As things stand, Tom Brady isn't leaning towards signing an extension.
It will be interesting to see whether the Buccaneers may trade some players for a top-notch quarterback in the offseason. They currently have Kyle Trask and Blaine Gabbert at their disposal. However, neither of them are players that could lead the team into the playoffs.
Either way, head coach Todd Bowles has his work cut out for next season.