Tyreek Hill's career stats make for good reading throughout seven NFL seasons. The speedy wide receiver is known for his big-ability to make something out of nothing.
He made his name with Patrick Mahomes at Kansas City where he won a Super Bowl in 2019. After six seasons with the Chiefs, Hill swapped Kansas City for Miami as he signed with the Dolphins.
Through nine games, Hill already has 1,104 receiving yards and three touchdowns. He is also on track to blow past his highest-ever receiving yards total of 1,479 set in 2018.
•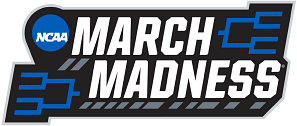 But are Tyreek Hill's career stats Hall of Fame worthy? The subject of who gets into Canton and who doesn't is a topic that divides so many of the NFL fraternity.
For some, players have gotten in who shouldn't have, and others, like Terrell Owens, who clearly deserved to be a first-ballot, were made to wait an astonishing amount of time before they were inducted.
So let's look at Tyreek Hill's career stats.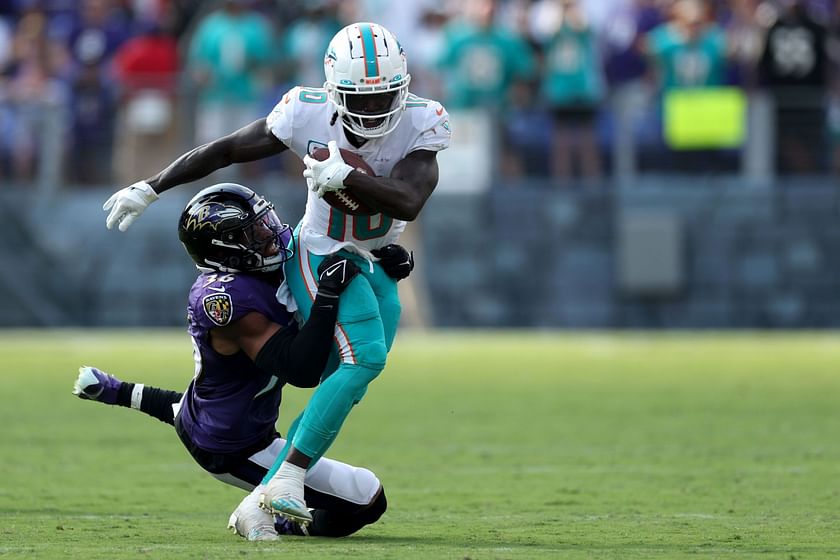 Tyreek Hill's career stats
The list of Hall of Fame receivers and their numbers is long. So with Hill only being in his seventh NFL season, trying to make the argument about whether he should/shouldn't be in Canton is not really justifiable. Yet.
Through his six full seasons and nine games in 2022, Hill's stats make for good reading. He has 7,734 receiving yards and 59 touchdowns from his 100 games (82 starts).
In five of his seven seasons, Hill has surpassed the 1,000-yard mark with ease. But so far, his stats do not warrant him a place in Canton (we knew they wouldn't).
He ranks 120th for receiving yards and 96th for touchdowns. But what is worth noting is that all of the top 25 receivers of all-time have played over 200 NFL games.
Hill is halfway there. Should Hill play another 100 games (to get to 200) and say he continues on his same trajectory, he will have 15,468 receiving yards (would put him fourth all-time) and would have 118 touchdowns (would put him sixth all-time).
Now you have an argument for Hill to be included. But that would require him to play for 14 or so years in the NFL. Given his speed, which would decline, is his biggest asset, it remains to be seen if he will still be able to put up big numbers.
At this point in time, Tyreek Hill's career stats are on the right track, but a lot would have to go right for him to be in the conversation when it comes to Canton inductions.