Due to his difficult season, Dak Prescott's time as the Dallas Cowboys' starting quarterback may be coming to an end. He had a point to make in the playoffs that would have helped quell some playoff scrutiny, but he fell short of expectations again.
With 15 interceptions, Prescott is atop the league with Houston's Davis Mills. Prescott has passed for 166 touchdowns and 24,943 yards in his seven-year tenure. But he also has 52 fumbles and 65 interceptions.
So, you can see why owner Jerry Jones was so taken with the stand-in Cooper Rush while Prescott was injured, especially considering Prescott's 2-4 postseason record. We have seen Prescott suffer from injuries even just this season, but will Rush be able to take over entirely as the Cowboys' main quarterback?
•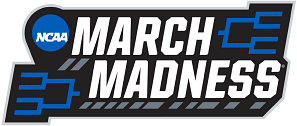 From the second to the sixth week of the regular season, Cooper Rush started at quarterback. He performed so effectively that several observers and fans were rooting for him to keep starting even after Prescott was healthy.
Rush had 956 yards, five scores, and three interceptions through those five starts. In three of the games, he completed more than 60% of his throws, and he finished with an 81.9 quarterback rating throughout that span.
After handing Prescott his starting job back, the Cowboys ended the regular season with a 12-5 mark, placing them second in the NFC East.
Rush has participated in 19 games in his career, completing 59.0% of his throws for 1,475 yards, 8 TDs, and 4 INTs. Although he goes by the name Rush, he is not particularly adept at rushing. Rush has only carried the ball 20 times for 11 yards.
Dak Prescott has barely completed half of a four-year, $160 million contract. From a strictly financial standpoint, the Cowboys are unable to end things with Prescott because he will receive a guaranteed $31 million for the upcoming season. He likely won't be dealt, but if he fails to get a solid start in 2023, there may be good cause to believe Cooper Rush will replace him as the starter.
The Cowboys and possibly other quarterback-needy franchises now have something to discuss, thanks to Rush's good performances. It remains to be seen what awaits the 29-year-old in the offseason.
Cooper Rush's timeline
Cooper Rush started 49 games for Central Michigan University, accumulating 12,891 yards and 90 TDs in the air. However, he wasn't selected in the 2017 NFL draft.
As a sophomore, Rush threw for an NCAA bowl record seven touchdowns and led CMU in a 49-48 loss to Western Kentucky in the 2014 Bahamas Bowl. Rush's pass on the final play led to a wild 75-yard touchdown that pulled the Chippewas, who had trailed 49-14, to within one point, but his two-point conversion pass was unsuccessful.
The Dallas Cowboys recognized his potential and acquired him as a free agent. He left Dallas because there weren't many chances for him, so he spent five months with the New York Giants, but when he still wasn't given enough time on the field there, he moved back to the Cowboys.
Rush has spent six years as a Dallas player. When Prescott hurt his right thumb this season, he started five games, winning four straight.
Edited by Joseph Schiefelbein