When the Washington Commanders needed it most, their rookie wide receiver Jahan Dotson stepped up in a big way, making a stunning catch in the fourth quarter of the crucial NFC East matchup against the New York Giants!
With his team trailing by five and pinned inside their own 10-yard line against the Giants midway through the fourth quarter, Commanders quarterback Taylor Heinicke spotted his wide receiver one-on-one and launched a deep pass to Dotson, who hauled it despite a Giants defender being in close proximity.
The 61-yard catch helped the Washington offense get in field goal range. Watch the incredible play below:
•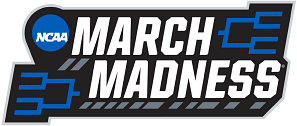 Dotson catch offset by Taylor Heinicke fumble
A 19-yard Brian Robinson run saw the Commanders' offense advance to the Giants' 11-yard line. However, on 3rd and 4, Giants star Dexter Lawrence got to Heinicke, popping the ball out of his grasp.
The officiating crew initially ruled that Heinicke was down by contact before the ball popped out, but a challenge by Giants head coach Brian Daboll overturned the call and the Giants got the ball back.
They then ran down the clock a little, and while the Commanders got back to the Red Zone again in the final moments, they couldn't score, giving the Giants a 20-12 victory.