C.J. Gardner-Johnson took a major shot at his former defensive coordinator, Jonathan Gannon. He is now the head coach of the Arizona Cardinals, but his lasting legacy right now is what happened in the Super Bowl.
During the second half of the Philadelphia Eagles' matchup with the Kansas City Chiefs, the Eagles defense fell apart. They allowed the Chiefs to score on every possession and had no answers on how to stop them after a solid first half defensively.
•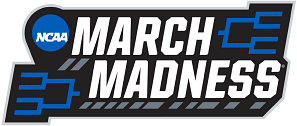 Gannon recently opened up about what happened during the second half:
"They made a lot of big plays that second half. We weren't able to get some stops when we needed to. I obviously could have done a better job of coaching some things that I want out of the calls. So, tough to swallow when you look back at that cause it's such a big stage and we didn't get it done... You gotta give credit to Kansas City."
However, Gardner-Johnson was far more blunt online, placing the blame squarely on Gannon. The now deleted tweet says: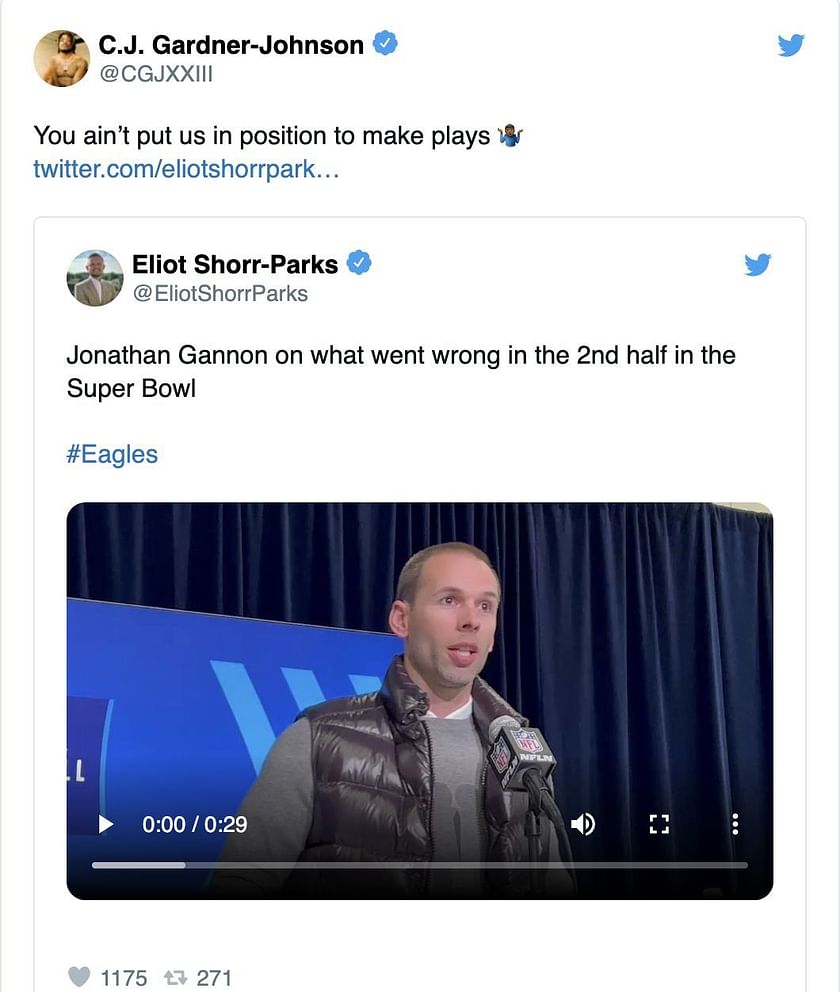 To Gannon's credit, it's hard to hold the Chiefs offense down during the Mahomes era. However, Gardner-Johnson believes they could have won it all had their defensive coordinator done a better job after halftime.
---
Jonathan Gannon had no answers for the Chiefs
While Gardner-Johnson had a more blunt observation about the NFL Super Bowl loss, it's not totally fair to blame Jonathan Gannon for it.
James Bradberry's holding penalty played a big role and the defense is on the field to make plays whether their coordinator does a good job or not.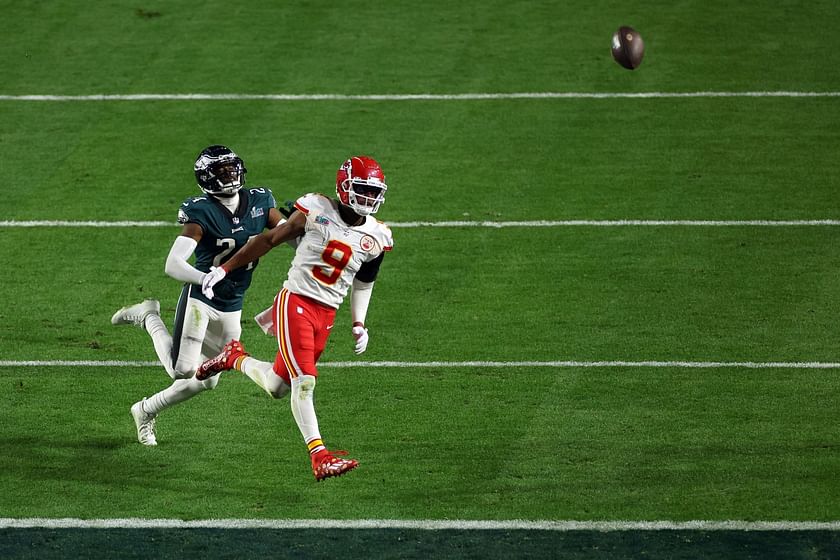 Additionally, Mahomes is effectively unstoppable. It was nothing short of a miracle that the Eagles held them to 14 points in the first half, seven of which came defensively.
It wasn't going to last, especially in the Super Bowl. It didn't, as the Chiefs came alive and Mahomes was magnificent. Sometimes, there's not much that can be done about that.
Sometimes, as Jonathan Gannon alluded to, a cap has to be tipped to the opposition. The Chiefs went off in the second half and it was just enough to squeeze out a victory.
Edited by Zachary Roberts