On Sportskeeda's "BallFather podcast," former Atlanta Falcons head coach Mike Smith had a difficult time comprehending a defining play by the Baltimore Ravens.
In particular, Tyler Huntley's quarterback sneak effort. Huntley and the Ravens fell short in the Wild Card round against the Cincinnati Bengals by a 24 - 17 score. Huntley attempted to score on a QB sneak, only to fumble at the goal line. The ball was recovered and returned the length of the field for a Bengals touchdown.
Here's what Smith said about the biggest play of the Ravens-Bengals matchup:
•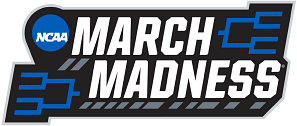 "You talk about one-score games, one-play games, but I've got to ask you what in the heck was going on at the bottom half-yard line? Does a kid not know how to run a quarterback sneak-push sneak? And that's what they were trying to do in that game. It was an absolute head-scratcher."
Mike Smith also spoke on how that play was a game-changer:
"It changed the whole trajectory, the game, they're going in to score, that quarterback sneak from the six-inch line. And the quarterback tries to leap over the line of scrimmage when he's got pushers behind him. And if you really watch that real closely on that play, when he jumped the pushers actually turned his body because they weren't on the ground."
Smith continued, evaluating the mess that resulted in disaster for Baltimore:
"And they contributed to the ball not getting across the goal line. They were basically making the tackle. They pushed him [Huntley] down on his backside and it flipped him around and when it flipped him around, they punched the ball out. And then Sam [Hubbard] picks it up and goes 98 yards. Just saying that one play."
While Mike Smith shared his thoughts on that failed quarterback sneak, he also talked about Lamar Jackson's current contract situation.
---
Mike Smith on the absence of Lamar Jackson
Smith noted that the team also had a chance to win that game versus the Bengals, with Huntley at quarterback:
"So their team, if they can get this thing worked out with Jackson. They're going to be good. It's hard to win when you don't have a quarterback and they have missed Lamar Jackson.
"There's no doubt about it but it's been amazing to watch what they've been able to do there in Baltimore, they were in the ballgame. They had a chance to win this ballgame."
The 2019 NFL MVP played the final campaign of his rookie contract this season and is seeking a big pay rise. The NFL world seems split on whether he will get this at the Ravens, or if Jackson will be suiting up elsewhere next season.
We will see if Mike Smith is right and whether Baltimore and Jackson can reach an extension this offseason.
---
If you use any of the above quotes, please credit Sportskeeda.