As former Head Coach of the Washington Redskins, Joe Gibbs won 3 Super Bowls with 3 different quarterbacks. He is a member of the Pro Football Hall Of Fame and was just named as one of only 10 coaches to the NFL 100 All-Time Team.
After retiring from the NFL, Gibbs began building a legacy of championships in NASCAR's top tier of competition. He ultimately earned him a spot in the NASCAR Hall Of Fame, which made him the only major sports player or coach in the modern era to be named to two major sports halls of fame.
Just days after the Super Bowl of 2020, I had the pleasure of speaking with Coach Gibbs by phone about his induction into the NASCAR Hall Of Fame, his team winning its 5th NASCAR Championship, his long-standing sponsorship with Interstate Batteries, the 2020 DAYTONA 500 and more. Part of the February 5, 2020 interview is transcribed below exclusively for Sportskeeda, while audio of the full conversation embedded below for your listening pleasure.
•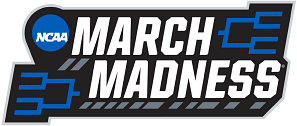 Coach Joe Gibbs can be followed on Twitter via @CoachJoeGibbs.
On achieveing success in both NASCAR and the NFL:
Coach Joe Gibbs: Well they are different worlds but they are a lot alike. For me I think on the NFL side I was a technical person. I lived it, grew up in it, called plays. So that was a thrill for me [to get into the Pro Football Hall Of Fame]. To get nominated and get to be in the Hall Of Fame over there, you realize how fortunate you are... When I was with the Redskins, I had great owners, a great coaching staff, I felt the greatest fanbase in all of football. So I got that award, I got pushed up [on-stage] and it was great.
I come over to racing and we kicked things off over here with Interstate Batteries being our sponsor. You realize that NASCAR is totally different. In football, baseball and basketball you don't need a sponsor. Over here there are partners that are in it. Interstate Batteries got us started. We are still together 30 years later. But my role over here is totally different. I'm not the technical person, so over here I just want to major in what I do best, and that's help pick the people, help get the sponsors, and I tell everyone the biggest thrill for me the first of every month is trying to pay the bills. (laughs) Totally different world over here!
On the upcoming NASCAR season:
Coach Joe Gibbs: I think our season, you mentioned the Daytona 500, that's a whole week of racing. We put a lot into that. We start [our NASCAR season] with the [NASCAR equivalent of] the Super Bowl. It's a challenge each and every week, we have a lot of young drivers coming up. If you think about the challenge in NASCAR, it's 38 weekends. As we start the season off, we're going be on short tracks, road-racing a mile and a half, our high-speed races at Talladega and Daytona. It's a total test of driver.
If you think about all of us, traveling all over the country, it's a huge deal, it's really a traveling circus going to different towns, people getting a chance to watch our racing. We're thrilled to start it and I think this year is going to be super-competitive... Our forward look into our sport, I'm really excited about it. Each and every year there's changes in pro sports. It's happened to me in football, it's happened to me in racing. 2021 we're going to have a whole new schedule, we're going to be going to some cities we haven't gone to before, there's a whole lot of excitement in our sport right now.
Edited by Kingshuk Kusari