Sean Payton has announced he is stepping away from the New Orleans Saints amid the shocking news in the NFL world. It's a move that many didn't see coming.
The 2021 NFL season is the first for the Saints since Drew Brees retired from the NFL. The Saints missed out on the playoffs by just one game, so they were competitive in Sean Payton's new system in the first year of the post-Brees era.
•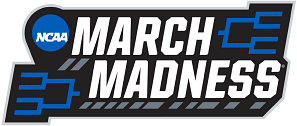 Sean Payton helped the Saints this season to start the year with a solid 5-2 record, including an upset victory over defending Super Bowl champions Tampa Bay Buccaneers. They beat the Buccaneers again later in the season.
Their opening 5-2 record was the only seven games started by new quarterback Jameis Winston. The Saints never fully recovered from Winston's season-ending injury suffered earlier in the year.
These were all signs that the new-look Saints were heading in the right direction under the guidance of Payton. They enter the 2021 offseason with the worst salary cap situation in the NFL, so maybe Payton just doesn't want to be a part of a potential full rebuild.
Regardless of his reasonings, the news left the NFL world stunned.
NFL fans react on Twitter to the shocking news of Sean Payton's retirement
The Saints are scheduled to be more than 70 million dollars over the salary cap in the 2021 NFL offseason. Some fans believe that's why Payton is leaving.
They are likely going to need to overhaul the roster to get back under the salary cap.
Payton's departure leaves the Saints in a difficult spot. With all of the uncertainty with their roster and no money currently available, it's not exactly an attractive job opening for potential candidates.
Some around the NFL are pointing out that Payton is not necessarily retiring, but rather stepping away from coaching. This leaves the door open for a potential return at some point.
His future plans are currently unknown.
There have been many reactions around the NFL about the surprising news. Saints fans are frustrated, and rightfully so.
Payton is leaving the franchise in a difficult spot. Rather than help them through it, he is choosing to step away.
What he does next, whether it be coaching or something else, is still unknown.