The New York Giants earned a vital 20-12 win against division rivals the Washington Commanders on Sunday Night Football, boosting their playoff chances. This was the Giants' first win since November 13, when they beat the Houston Texans 24-16.
With the win, the Giants improved to 8-5-1 inching closer to booking a postseason berth. They are a game and a half above the Seattle Seahawks and the Detroit Lions, the first two teams out of the postseason picture.
Here's how the Giants can cement a playoff spot after their Week 15 win.
•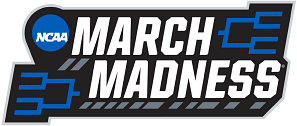 Interested in betting? Monday Night Football's matchup between the Rams and the Packers promises some action.
---
Playoff scenarios for New York Giants
With Sunday's win against the Washington Commanders, the Giants will now be able to clinch a playoff spot in Week 16. To do so, they will have to beat the Minnesota Vikings and hope that two out of three teams - the Washington Commanders, Detroit Lions and Seattle Seahawks - lose their respective games.
The Giants currently hold a one-and-a-half-game lead over the first team out of the postseason picture. If the season were to end today, they would have the sixth seed and face the San Francisco 49ers in the Wild Card Round.
To get a shot at fifth place, they will need a perfect record in the final three weeks. New York will have to win two more games than Dallas in the final three weeks, which is not a reasonable ask at this point.
The Giants can't win the NFC East anymore, as the Philadelphia Eagles sit at the top with a 13-1 record that can only be matched by the Dallas Cowboys.
---
New York Giants' schedule after Week 15
The Giants don't have the easiest of opponents to close the season, but there's some hope.
They travel to Minnesota to take on the Vikings, then return home to face the Indianapolis Colts and close the season in Philadelphia against the Eagles - who will likely rest all their starters before the playoffs.
In an NFC race with slim margins, facing the Colts at home and the Eagles' backups is one of the most favorable scenarios for a playoff contender. We shall see if the Giants take care of business, considering they weren't at their best before the Washington game.