Adrian Peterson, the 2012 NFL MVP, had one of the most impressive seasons by a running back in history.
The season started just over nine months after Peterson tore his ACL and MCL in December 2011. He fell just short of breaking Eric Dickerson's single-season rushing record, but still led the league with 2,097 yards. He also led the Minnesota Vikings to a 10-6 record and a spot in the playoffs.
•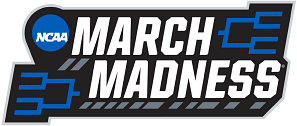 2012 NFL MVP season
Peterson started the season well, but by Week 7 had only rushed for 100 yards in one game, but then one of Peterson's most memorable games of the season came in Week 7 against the Arizona Cardinals. In that 21-14 victory, he rushed for 153 yards and one touchdown. That started a run of eight straight 100-yard rushing games, including six for 150-plus yards and going over 200 yards twice.
Another memorable game came in Week 14 against the Chicago Bears with Peterson rushing for 154 yards and two touchdowns in a 21-14 victory.
Then came Week 17 against the Green Bay Packers. Peterson rushed for 199 yards and one touchdown in a 37-34 victory to secure a spot in the playoffs. He finished eight yards shy of the all-time rushing record.
Overall, Peterson's 2012 season was one of the most impressive in NFL history. He rushed for 2,097 yards and 12 touchdowns, averaging 6.03 yards per carry. He also caught 40 passes for 217 yards and one touchdown. He came just eight yards short of breaking Eric Dickerson's all-time single-season rushing record and was instrumental in leading the Vikings to the playoffs.
Peterson made one of the greatest comebacks from injury of all time, and it solidified his place as one of the best running backs in NFL history.
Edited by Joseph Schiefelbein