Back in 2015, wide receiver Amari Cooper was a 1st-round pick, coming out of Alabama. He posted two 1,000-yard seasons in three years with the Crimson Tide, including 31 touchdowns and a national championship. He made the Pro Bowl with 1,000+ yards in each of his first two seasons with the Oakland Raiders.
Cooper has since left for the Dallas Cowboys, where he stayed for the past three and a half seasons. After being traded to the Cleveland Browns for two Day 3 picks, NFL fans are starting to think the superstar's prime is behind him and that his career is "fading."
•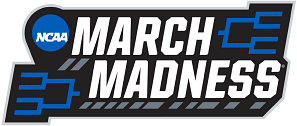 It has more to do with where Amari Cooper went, rather than his talents on the field. Cooper is just one season removed from a 1,000-yard season, but had Dak Prescott as his quarterback. The Cleveland Browns have Baker Mayfield, for now. Amari could end up having someone other than Mayfield throwing to him as soon as 2022.
To make matters worse, Cooper will be the lone star in the wide receiver group. There is decent talent on the roster, but Cooper stands above them all. In Dallas, CeeDee Lamb and Michael Gallup were there to help take the double-coverages off him. If there is one thing we can take away from Cooper, it is that he thrives in a star-studded group. Cleveland is not the most ideal place for him to succeed. Others feel the same way as well.
@big_business_ believes acquiring Cooper could be part of a rebuild, but it could also just be a single move that does little:
@NFL_Talk_Sports brings up the fact that the Browns are likely to release the one other top receiver they have in Jarvis Landry after the trade:
While some believe Cooper will be wasted in Cleveland, others think he will inject some life into the offense.
@PFF_Mike and @DeanSchleicher give props to the Browns' front office for getting Cooper at such a discounted price:
@GageEHC belives going with Amari Cooper over Landry is the better move:
@NickPedone12 takes us back to 2019 when the Browns gave up a lot for OBJ, which didn't pan out so well:
Skip Bayless and Colin Cowherd even showed excitement for the Browns winning this trade:
Who benefits most from the Amari Cooper trade?
The Cleveland Browns have one of the weaker receiving groups after the 2021 season. They rival the Detroit Lions for the worst in the league. The standout this season was Donovan Peoples-Jones...but he only had 597 yards (#1 on the team). Jarvis Landry was second on the team with 570 yards, but he isn't expected to return. Beyond that, it severely lacks talent.
Rashard Higgins had just 275 yards in 2021, Demetric Felton had 181 as a hybrid player, and Anthony Schwartz barely broke 130 yards. Trading for Amari Cooper was the right choice for the team, but it might not work out best for Cooper himself.