Damar Hamlin suffered a cardiac arrest in the Buffalo Bills matchup against the Cincinnati Bengals. Hamlin was promptly rushed to a Cincinnati hospital and given life-saving treatment. Since then, the Bills' safety had made a swift recovery, largely due to the initial actions of the team's medical team when he collapsed.
As per the doctors who treated him at the Cincinnati Medical Center, rapid action on the Gridiron helped save Hamlin's life and keep his neurological function in order.
The 24-year-old improved well enough to be transferred to a Buffalo hospital merely a week following his collapse. He was subsequently discharged from that facility two days later.
•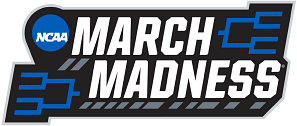 While Hamlin's progress is outstanding, there are still hurdles to clear. On Thursday, family friend Jordon Rooney told ESPN that Hamlin "still requires oxygen and is having his heart regularly monitored."
He also added that Hamlin "gets winded very easily." Bills coach Sean McDermott said that Damar Hamlin has been at the team's facility "almost daily" this past week.
How did Damar Hamlin perform this season?
Damar Hamlin had a solid second season with the Buffalo Bills, and he showed the NFL that there's more to him than being a late-round draft pick. He went from being a role player for the Bills to be an undisputed starter at the safety position.
Hamlin improved his stat line across all categories and showed much potential in the Bills' defense.
The safety out of Pittsburgh University was putting up a solid stat line in his second season in the league.
Damar Hamlin had 91 tackles, 1.5 sacks, and one forced fumble in the 2022 NFL regular season. This is significantly better than the two tackles, zero sacks, and zero forced fumbles stat line he put up in the 2021 NFL season.
How did the Buffalo Bills perform this season?
The Buffalo Bills came into this season as one of the favorites to go all the way and win the Super Bowl. The team was stacked at both the offensive and defensive sides of the ball and armed with a solid coaching staff.
However, following a solid regular season, the Bills suffered a 27-10 Divisional Round loss to the Cincinnati Bengals to close the year.
However, the Bills can look to build on a 13-3 record in the 2022 regular season as proof that the team is one of the best in the league. The 2023 regular season will be a chance at redemption, and you can be sure that Josh Allen and the crew will be gunning for a comeback.
Edited by Akshay Saraswat