NFL games differ from other major American sports like basketball, baseball, and hockey. The league has its unique rules on timing, halftime shows, the playoffs, and so much more.
Here we will be looking at just how long halftime is in the league, among other things.
According to the official NFL rulebook, halftime lasts around 12-13 minutes between the end of the second quarter and the start of the third. This gives coaches ample time to give pep talks to their players in anticipation of a second grueling half of football. It's also handy for fans looking to ease themselves or get refreshments for the rest of the game.
•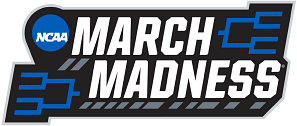 Due to the higher stakes in the playoffs, fans might wonder if halftime is more extended for postseason games. Well, it isn't, as halftime remains 12-13 minutes for playoff games.
---
How long does an NFL game last?
The game of football itself is typically a 60-minute event with four 15-minute quarters. The average game takes 3 hours and 12 minutes to complete. While the average time for a college football game is 3 hours and 24 minutes.
---
Longest Games in NFL history
Here are the ten longest games in history (in minutes).
1971 Miami Dolphins vs Kansas City Chiefs - 82:40
1962 Dallas Texans vs Houston Oilers - 77:54
1987 Cleveland Browns vs New York Jets - 77:02
2013 Baltimore Ravens vs Denver Broncos - 76:42
1977 Oakland Raiders vs Baltimore Colts - 75:43
2004 Carolina Panthers vs St. Louis Rams 23- 75:10
2005 New York Jets vs San Diego Chargers - 74:55
1982 San Diego Chargers vs Miami Dolphins - 73:52
1965 Green Bay Packers vs Baltimore Colts - 73:39
1999 Atlanta Falcons vs Minnesota Vikings - 71:52
---
Updated Odds to win 2022-23 MVP award
Here are the updated odds:
Patrick Mahomes (KC) +650
Joe Burrow (CIN) +700
Josh Allen (BUF) +750
Justin Herbert (LAC) +1000
Jalen Hurts (PHI) +1100
Lamar Jackson (BAL) +1500
Tua Tagovailoa (MIA) +1600
Aaron Rodgers (GB) +1600
Trevor Lawrence (JAX) +1600
Dak Prescott (DAL) +1800
Justin Fields (CHI) +2000
Deshaun Watson (CLE) +3000
Trey Lance (SF) +3500
Russell Wilson (DEN) +3500
Jordan Love (GB) +3500
Geno Smith (SEA) +3500
Jared Goff (DET) +3500
Kenny Pickett (PIT) +4500
Derek Carr (NO) +4500
Matthew Stafford (LAR) +5000
Reigning league MVP Patrick Mahomes is currently the favorite to win the 2023-24 MVP with +650 odds.