Seats are getting hot for the Dallas Cowboys. The second straight elimination to the San Francisco 49ers in the playoffs has left fans screaming for coach Mike McCarthy to be fired and for the team to get rid of quarterback Dak Prescott.
Although it's nearly impossible to do anything with Prescott because of his contract, McCarthy is a sitting duck on the job right now, and not even a road playoff win might save him his job. Cowboys owner Jerry Jones has not decided anything yet, but the fans' desire is clear.
It's not just the fans that think McCarthy should be gone, though. On the "Pardon My Take podcast on Wednesday, ESPN analyst Stephen A. Smith spoke with Barstool Sports podcaster Billy Football about the current Dallas situation after another year without a conference championship appearance.
•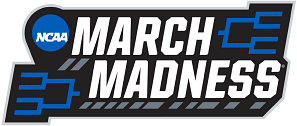 Football said:"But if you were to become the president of the Dallas Cowboys and fix that team right now in the offseason, how do you fix them?"
Smith said: "I'd get Sean Payton. Even if I had to give up the assets to get him, I'd get him, because Dak Prescott is my most important player. I have to maximize his potential. And because I have to maximize his potential, who better to do it? That coach is a Super Bowl champion that literally had the most prolific offenses in football."
Jerry Jones' love for Sean Payton is nothing new, but to grab him from the New Orleans Saints, any team must send a package of picks, as Payton still has a contract with the Saints. We'll see if the Cowboys are into these sweepstakes.
Why can't the Dallas Cowboys get rid of Dak Prescott?
After the four-year, $160 million contract extension Dak Prescott signed, he's tied to the organization until 2025. The numbers from that extension are massive and there's no easy way to release or trade him.
Prescott's cap hit for the 2023 season is of $49 million, while his dead cap in case of a release is $89 million. This will never happen. Simply put, the Cowboys are stuck with Dak for a while.
But that's not to say that they're hopeless. Prescott is still a very good quarterback who has played a lot better in other moments than he did in the 2022 season. If they find a way to get Sean Payton, this offense could become dangerous, and Dallas would be onto something.
Edited by Joseph Schiefelbein