The Dallas Cowboys were eliminated in strange fashion to the San Francisco 49ers during the NFC Divisional Round in a 19-12 loss. For the second straight year, Mike McCarthy made a bizarre call in the final play of the game, which resulted in the clock running out far from the end zone.
With just six seconds on the clock, McCarthy called for a different play with only Ezekiel Elliott acting as a pass protector to Dak Prescott. The idea was to spread the linemen to create blockers for whoever received the pass, but the execution was awful.
•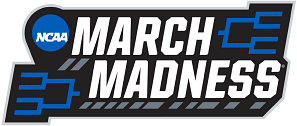 Cowboys fans were absolutely disappointed that McCarthy called a gimmick play instead of trying something more useful, such as one of the classic plays involving a ton of lateral passes following the first completion.
Dak Prescott's awful game, with two interceptions and just 206 yards, also received criticism from fans. Fans now want both the coach and the quarterback out of the franchise.
Here are some reactions:
Firing McCarthy was a real possibility even if the team made the playoffs, but there's no way Dallas is getting rid of Dak. They're cash-strapped for the next season, much because of his contract, including more than $49 million in cap hit for the 2023 season.
If the Cowboys decide to let go of Prescott, they'd incur a cap penalty of $89 million. So, this is just not going to happen any time soon.
---
After beating Cowboys, 49ers will play Eagles in NFC Championship Game
The 49ers now have a full week to prepare for the NFC Championship Game against the Philadelphia Eagles, who beat the New York Giants 38-7 on Saturday to qualify for the conference championship.
If they beat the Eagles, the Super Bowl will be against either Kansas City Chiefs or Cincinnati Bengals, as they'll play the AFC Championship Game right after the NFC.
This is San Francisco's second straight appearance in the NFC Championship Game and the third time in four years. Last season, they lost to the Los Angeles Rams 20-17. In 2019, they beat the Green Bay Packers 37-20 before losing to the same Chiefs in the Super Bowl.