New York Giants quarterback Daniel Jones has been a topic of much debate among fans and analysts since his NFL entrance in 2019. Some believe that he is a highly talented quarterback with a bright future, while others argue that he is overrated and not worthy of his sixth-overall draft position.
Here, we will look at his performances and stats from his rookie season to this very moment in an attempt to determine his true value.
His league entrance made him the heir apparent to then-Giants quarterback Eli Manning, who was in the latter stages of his career. Jones was poised to take over as the team's starting quarterback and the Giants and fans had high hopes for his future.
•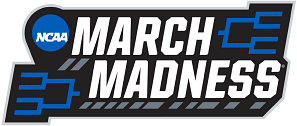 Jones played his first game for the Giants in a loss against the Dallas Cowboys when he came in to relieve Manning. He started his first game against the Tampa Bay Buccaneers and led his team to an 18-point comeback win.
He threw for 336 yards and two touchdowns, and recorded two rushing touchdowns in his debut start. This performance made him the first Giants quarterback to win his first starting game since Scott Brunner in 1980.
He became the first NFL rookie quarterback to throw for 350 yards with five touchdowns and no interceptions in a single game in Week 18 of the 2019 season. He accomplished this feat as he led the Giants to an overtime victory over the Washington Redskins.
The game solidified his position as the team's starting quarterback. He finished his rookie season with 3,027 passing yards, 24 passing touchdowns, and two rushing touchdowns. However, he also led the league in fumbles with 18, losing 11 of them.
With a 3-9 record in his rookie season, 5-9 in 2020, and 4-7 in 2021, the Giants declined his fifth-year option in his contract. This meant that he was required to prove himself in 2022 to secure a long-term contract with the team.
Jones and the Giants, nonetheless, had an impressive start to the 2022 season with a 6-1 record in their first seven games. Their regular season ended with a 9-6-1 record, marking the first winning season of Jones' career, in addition to his first playoff appearance.
He had his best regular-season numbers in most categories, except for passing touchdowns. He ended the season with a 67.2% pass completion rate, 3,205 passing yards, and 15 passing touchdowns.
Additionally, he rushed for 708 yards and seven touchdowns. This was a solid performance from him and a clear improvement from his previous seasons.
---
Daniel Jones' magical moment in the sun in the 2022-23 NFL playoffs
The Giants signal-caller amassed a lot of praise and comparisons to the league's best in his first playoff appearance, which came against the Minnesota Vikings on Wild Card weekend.
He set an NFL record for being the first player to throw for 300+ yards, two passing touchdowns, no picks, and rush for 70 yards in a playoff game.
The divisional round game against the Philadelphia Eagles was a different story. The Eagles won the game 38-7. The Giants shot-caller threw for 135 yards and had zero touchdowns, with one interception. It was a poor performance from him, especially coming off a career high.
The question on most people's lips is whether or not he is overrated, given the ups and downs of his career.
Jones will be a free agent in the offseason. However, Giants general manager Joe Schoen said that they are willing to move forward with Jones as they are satisfied with his performance.
However, his numbers still raise the question of whether the Giants will offer him a huge contract or if he will still be with the Giants' franchise quarterback.
Edited by Nicolaas Ackermann