There has recently been some uncertainty around the fitness of Deebo Samuel, the San Francisco 49ers' standout wide receiver, as the team aims to take one step closer to completing a Super Bowl comeback.
Samuel is anticipated to start and not be restricted, with San Francisco one win away from Super Bowl participation.
•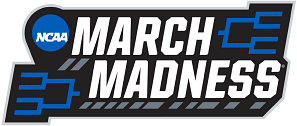 The Philadelphia Eagles have what is possibly the strongest team in the NFL right now, so the San Francisco 49ers have to hope every player will be at their absolute best to beat them and advance to the Super Bowl.
The Niners are fortunate because their most adaptable offensive players are healthy and ready to go. Samuel was able to train for most of the week with some restrictions before working out at full pace on Friday after initially being scheduled to miss time on Wednesday.
In the victory against the Dallas Cowboys last week, Samuel only tallied 56 total yards. Due to an injury problem in the backfield, he might see himself more involved in this contest than in the prior weeks.
However, RB Elijah Mitchell has been listed as doubtful for the game as he fights to get over a groin ailment. Christian McCaffrey has also been confirmed to start after the 49ers took additional care of a calf issue.
Deebo Samuel is historically a big game player
Deebo Samuel had a strong performance in their first-round game against the Seattle Seahawks, but was limited to just 56 yards on 11 touches last weekend against the Dallas Cowboys. The 49ers will need Samuel to be dominant today, though, as he has a history of doing so in the postseason.
The no. 1 ranked 49ers defensive unit will face MVP front-runner Jalen Hurts in one of the NFL's most potent offenses.
Regardless of whether he's rushing the ball across the middle or causing trouble down the field, there is no doubt that Deebo Samuel will be operating at full capacity against the tenacious Eagles' backline. His significance to this 49ers attack is evident.
Deebo Samuel has 56 catches for 632 yards and averaged 5.5 yards per rush as a running back to conclude the regular season. He can beat adversaries in various ways, which is why he is so valuable. Whether or not he has an ankle injury, he will lead the Eagles onto the field today.