Harrison Butker is a kicker for the Kansas City Chiefs in the NFL. With a 14-3 record, Kansas City finished first in the AFC West.
They ended up as the top seed in the AFC and earned a bye to the Divisional round of the playoffs. The Chiefs will meet the Jacksonville Jaguars at 4:30 p.m. ET. on Saturday (January 21) at GEHA Field at Arrowhead Stadium in Kansas City, Missouri.
•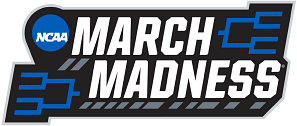 Harrison Butker, the kicker for the Chiefs, is healthy and will start the game against the Jaguars. Butker has made 18 field goals from 24 attempts this season and his accuracy could be a defining factor in this matchup.
You might also like - Did Trevor Lawrence win a Heisman Trophy? Revisiting the 2020 Heisman Finalists
---
Harrison Butker's NFL timeline
The Carolina Panthers took Butker as the 233rd overall pick in the seventh round of the 2017 NFL draft. He did not play any games for the Panthers and the Chiefs acquired and signed him to their active roster on September 26, 2017.
So far, Butker has played in 90 games and has made 164 field goals from 186 attempts. He has a scoring percentage of 88.2.
He had his best season as a rookie when from 42 attempts he made 38 field goals. In 2019, he was good for 34 field goals from 38 attempts.
In a crucial Divisional round game, Butker could be the difference between victory and defeat. We will see how he does later on today.