Joe Burrow is playing tonight in the AFC Championship game between the Cincinnati Bengals and the Kansas City Chiefs. The Pro Bowler is the franchise quarterback for the Bengals, and he will be slinging passes to Ja'Marr Chase and Tee Higgins.
Joe Burrow is one of the coolest and most calculated QBs in football, and he will be looking forward to facing Patrick Mahomes and the Kansas City Chiefs. Burrow is currently the most successful playoff quarterback in Cincinnati Bengals history, and if anyone is going to end their Super Bowl drought, it's probably him.
The LSU Tigers alum will be hoping that his offensive line will be able to absorb pressure from the Chiefs, as that is the only department that needs improvement. Furthermore, he will hope for top-notch production from his rapid wide receiver pairing of Ja'Marr Chase and Tee Higgins, as their route running might be key tonight against a decent Kansas City Chiefs defense.
•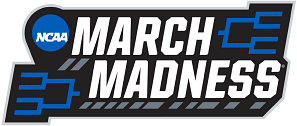 Joe Burrow's fantasy outlook
Joe Burrow is one of the best QBs in the league, and he has taken the league by storm after coming back from an early career injury. Burrow has helped turn the Cincinnati Bengals' fortunes around since being drafted, and they have been one of the better teams in the NFL in recent seasons.
Burrow and the Bengals will be up against the Kansas City Chiefs in the playoffs for the second straight year. They are currently on a three-game winning streak against the Chiefs, the longest active streak in the league.
Burrow completed 23 of 36 passes for 242 yards and two touchdowns in a divisional-round win over the Buffalo Bills. He started hot despite snowy conditions, connecting on his first nine throws, which included two touchdowns. The shot caller started by finding Ja'Marr Chase for a 28-yard score, then hit tight end, Hayden Hurst, from 15 yards out to cap Cincinnati's second drive.
How is Joe Burrow performing this season?
Joe Burrow is having an excellent season as he has led the Cincinnati Bengals to yet another playoff appearance. From a statistical standpoint, the 2020 overall pick had a great regular season. Burrow put up a stat line of 4,475 passing yards, 35 touchdowns, and 12 interceptions for the season.