Tonight's wild-card game in the NFC postseason will feature a matchup between the Dallas Cowboys and Leonard Fournette of the Tampa Bay Buccaneers. In the season's first meeting between the two clubs, Tampa Bay prevailed 19-3. Compared to when the season started, things have changed.
Both clubs wanted to enter the playoffs with confidence, but both lost their regular-season finale games to weaker division opponents: the Cowboys lost to the Washington Commanders, and the Buccaneers lost to the Atlanta Falcons.
The Bucs have experienced numerous problems this campaign as a group, including injuries, costly mistakes, and bad luck. However, they can still hold out hope for Fournette to make a comeback as they will likely need him to help them defeat a formidable opponent. Leonard Fournette has beaten the Cowboys the two times they have faced off in his career.
•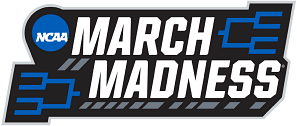 Only four teams with losing records have advanced to the postseason, including the Buccaneers. Two of the previous three teams triumphed at home in the Wild Card Round. Will Tom Brady, Fournette and Co. be able to do the same?
---
Is there pressure on Leonard Fournette to perform vs. the Cowboys?
Recently, Kay Adams' "Up & Adams" show had Rob Gronkowski as a guest. He discussed who the Buccaneers will turn to in the postseason. "When the going gets tough, Playoff Lenny always ramps it up," he remarked.
After his exploits in the final weeks of the 2020 campaign, which ultimately resulted in the Tampa Bay Buccaneers' second-ever Super Bowl victory, Leonard Fournette acquired the moniker "Playoff Lenny."
The Buccaneers are undoubtedly hoping that Fournette can repeat his outstanding postseason performance from 2020, which followed a disappointing regular season. Fournette carried the ball on 64 occasions for 300 yards and three TDs during that playoff. He also added 18 receptions for 148 yards and a score.
When he played against the Dallas Cowboys in the opening week of the regular season, Leonard Fournette performed admirably. In fact, with 127 yards and 6 yards per carry, the Bucs' running back had his finest rushing outing of the season.
Fournette carried the ball for more than 40 yards for the Bucs eight times this season. The team will likely ride its powerhouse back against the NFL's 11th-worst rushing defense. He will probably score a touchdown if he has a strong performance.