J.J. Watt played the final game of his 12-year NFL career this season, leaving the game as one of the best defensive ends. The 33-year-old accomplished a lot during his time in the NFL, including being a five-time All-Pro. When asked what the next chapter of his life will be, Watt responded that he would like to be around the game of football.
The former Houston Texans star also commented that would prefer being on television over movies. He hosted the popular sketch comedy show Saturday Night Live back in February 2020. However, he didn't necessarily rule out being on the big screen at some point down the road.
•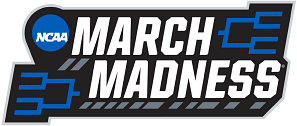 For now, J.J. Watt can reflect upon his stellar career in the NFL. He was selected 11th overall by the Houston Texans in the 2011 NFL Draft. During the 2012 season, the defensive end won the first of his three AP NFL Defensive Player of the Year Awards. It was his second season in the league. He led the NFL that season in both sacks (20.5) and tackles for loss (39). In his career, he had 114.5 sacks and 195 tackles for loss.
His three Defensive Player of the Year Awards are tied with Rams defensive tackle Aaron Donald and HOF linebacker Lawrence Taylor for the most all-time. Given his resume and personality, there's a good chance that the future HOF will end up in a booth or network NFL pre-game show.
---
Where will J.J. Watt end up post-retirement?
One possible role J.J. Watt could find himself in with networks like Fox, NBC, and Fox would be calling NFL games. He could have a similar career path to former New Orleans Saints quarterback Drew Brees, who entered broadcasting after his retirement. Like Brees, Watt is a future Hall-of-Famer who understands football inside and out.
Another place the five-time Pro Bowler could end up is in the world of podcasting. There have been plenty of former and current players who've taken this route. This includes brothers Jason and Travis Kelce, who recently started their New Heights podcast.
Watt has been on many podcasts, so the medium is familiar to him. We'll see what the former defensive star does next in this phase of his life.
J.J. Watt amassed 586 combined tackles and 70 passes defended over a span of 151 NFL games. He spent the first 10 seasons of his career with the Texans and the final two seasons with the Arizona Cardinals.