Jared Goff had a lot of pressure on his shoulders coming out of college, and the pressure only kept getting bigger as the years went by. The first overall pick in the 2016 NFL Draft was drafted by the Los Angeles Rams and was given the starting quarterback role after one full season. His time at the Rams was never dull, as the University of California at Berkeley alum led the team to numerous playoff berths, the highlight of which was Super Bowl LIII.
However, Goff never quite attained legendary status with the Rams. He was traded to the Detroit Lions before the 2021 NFL season. Since joining the Lions, Goff has maintained decent form, with his personal statistics not taking a major hit. However, he and the Lions have started the 2022 NFL season off with a 1-6 record.
On the other hand, Justin Fields is a much more inexperienced quarterback than the old warhorse that is Jared Goff. Justin Fields is in his second season in the league, and the Chicago Bears drafted him as the eleventh pick in the first round of the 2021 NFL Draft. Fields started 10 out of 12 games for the Bears last season, as he took over QB1 duties from Andy Dalton.
•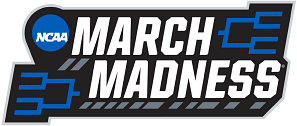 While his general statistics could have been better than many of his contemporaries, Justin Fields has showcased his potential and a decent understanding of the dual-threat role that the Bears' head office expects him to play in the coming years.
Verdict: Justin Fields is the future quarterback, but now, Jared Goff is the significantly better quarterback. Both QBs play for below-average franchises, but Fields' fantasy record pales compared to Goff's. Therefore, Goff is the better pick for your fantasy team.
Why Jared Goff is a better fantasy pick than Justin Fields
Simply put, Jared Goff is a safer bet at quarterback compared to Justin Fields. You can sleep easy knowing that Goff is calling the shots for your franchise.
Goff has received criticism over the years for playing it safe, but in our opinion, this criticism has been underserved. Reason being that, until his first season with the Detroit Lions, Goff had never led his team to a losing record. Justin Fields is leading the Chicago Bears to their second-losing record in two seasons.
What's more, Justin Fields' unpredictability at QB has stagnated the Bears' progress this season, consigning them to a likely back-to-back lottery spot in the upcoming 2023 NFL Draft.
How did Jared Goff and Justin Fields perform last season?
Jared Goff and Justin Fields led their franchises to similar records in the 2021 NFL season. Still, the quarterbacks had significantly differing performances in the season.
Goff played in his first season away from the bright lights in Los Angeles. He gave a decent first impression of his arm talents with a stat line that read 3,245 passing yards, 19 touchdown passes, eight interceptions, and a career-low 45.5 QBR score.
On the other hand, Fields played in his first NFL season since being drafted out of Ohio State. He produced a below-average stat line of 1,870 passing yards, seven touchdown passes, ten interceptions, and a 31.4 QBR score.
How have Jared Goff and Justin Fields performed this season?
Jared Goff and Justin Fields have performed decently to start the 2022 NFL season, with the quarterbacks racking up average numbers.
Goff has begun his second season on the Lions with 1,583 passing yards, 11 touchdown passes, six interceptions, and a 52.6 QBR score stat line.
On the other hand, Fields has begun his second season in the NFL with 1,048 passing yards, five touchdown passes, six interceptions, and a 37.3 QBR score stat line.