Josh Johnson, who is an American football player has the dubious distinction of having played for 14 different teams in his 15-year NFL career. This is the most for a player in league history. The veteran quarterback is currently a member of the San Francisco 49ers. He is the fourth quarterback on their roster. Following an injury to their third quarterback, Brock Purdy, during their NFC Championship game against the Philadelphia Eagles, Johnson is under center for this crucial game.
Johnson has earned $8,338,140 as a career backup. He has never been a full-time starter in his NFL career. But that doesn't mean that he hasn't contributed to his team's success, only that such a contribution has come in a backup role.
Josh Johnson serves as a savvy veteran in his team's locker room, which is likely why he remains a part of the NFL.
•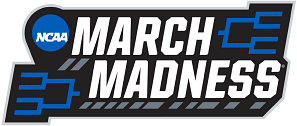 ---
Does Josh Johnson have a side hustle?
Aside from playing in the NFL, Johnson has a couple of businesses that keep him productive and occupied. First, Josh Johnson is an entrepreneur who has racked up an impressive array of investments. Second, Johnson is the co-founder of the Ultimate Gaming League. The UGL is a fast-expanding franchise. Johnson has been a significant part of its growth.
Moreover, Johnson is a style enthusiast, which ardent followers of the NFL should know about. He is presently working on his brand Family First, which focuses on affordability and durability.
---
What teams has Josh Johnson played for this season?
Johnson has been a playing member of five of the fourteen teams he has played for in his time in the NFL. Among these teams, he played in the most matches for the Tampa Bay Buccaneers as their official backup QB. However, since he left the Bucs in 2011, he has yet to play over four games in a single league season.
Johnson signed with the Denver Broncos on March 18, 2022. On August 30, 2022, he was released. Then, he was signed to the team's practice squad the next day. On October 22, 2022, he was moved to the team's active roster after starting quarterback Russell Wilson was injured.
Johnson was signed to the 49ers active roster after quarterback Jimmy Garoppolo suffered an injury to his foot.