Josh Johnson became the San Francisco 49ers' latest injury victim when he suffered a concussion in the NFC Championship game against the Philadelphia Eagles on Sunday.
The team's fourth-string quarterback replaced Brock Purdy, who injured his elbow in the first half of the game. However, Johnson himself was forced to leave the contest with a head injury early in the third quarter.
Fans have been curious to learn more about Johnson's injury. There were concerns when he initially went down injured, but the NFL veteran could walk back to the locker room without assistance.
•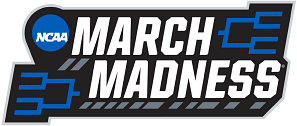 The 36-year-old was hit by Eagles star Ndamukong Suh and was later ruled out with a concussion. This forced an injured Purdy to return.
However, the match was all but over as Philadelphia kept pulling away from the Niners. The game eventually ended 31-7 in favor of the Eagles, who booked their spot in the Super Bowl.
Nonetheless, the Niners will consider themselves thoroughly unfortunate to lose all four of their quarterbacks due to injury this season. Trey Lance and Jimmy Garoppolo suffered season-ending injuries during the regular season. Purdy managed to steady the ship and looked impressive on the ball but could barely throw any passes in the Championship game after being hit in the arm on Sunday.
San Francisco are yet to confirm whether Johnson has fully recovered. However, there aren't many concerns about him, which suggests his head injury may not be too serious.
Josh Johnson's NFL career so far
Josh Johnson has been a member of 14 NFL teams across his 15-year career so far. He has played for the Tampa Bay Buccaneers, Washington Redskins, Baltimore Ravens, Cleveland Browns, Cincinnati Bengals, New York Jets, and the 49ers.
He has also been part of the Indianapolis Colts, Buffalo Bills, New York Giants, Houston Texans, Denver Broncos, Oakland Raiders, and Detroit Lions but has never made any appearances for these teams.
Johnson has thrown for 2,280 yards throughout his career with 13 touchdowns and 16 interceptions.