The Arizona Cardinals have decided to part ways with head coach Kliff Kingsbury. This decision came following a disastrous campaign that featured immense negative press, a significant injury to standout quarterback Kyler Murray, and numerous losses.
Kingsbury, who only recently had his contract extended, ends his four-season run with a 28-37-1 record and a 4-13 record this season. The Cardinals lost to the San Francisco 49ers 38-13 in the regular campaign finale to complete the season with a seven-game winless skid.
From 2008 to 2018, Kingsbury oversaw collegiate football, receiving plaudits for his work developing quarterback talents.
•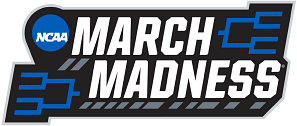 In 2023, Kliff Kingsbury's projected net worth is $15 million. In January 2019, he agreed to a four-year contract with the Cardinals in which he would receive a paycheck of several million dollars (undisclosed).
Kingsbury has been working professionally for a long time. He has amassed a sizable amount of wealth. The former Cardinals HC is yet to be totally open about his earnings, although they must be in the millions. His coaching job thus has a significant impact on his wealth.
Given that he is only a year into a five-year contract extension, and has been already fired, it is reasonable to assume that his payoff from the sack is sizable. Although the precise sum is yet unknown.
Kliff Kingsbury signed multiple contracts over his coaching tenure. His employment agreement with Texas Tech stipulated a basic salary of $10.5 million over five years. He and the organization agreed on a new deal in August 2014. It had a 2015 value of $3.1 million and would increase by $200k annually through to 2020.
The figures that led to Kliff Kingsbury's sacking
Kliff Kingsbury developed a solid CV via his work as an offensive coordinator for college football clubs, making him a sought-after candidate for an NFL head coaching position.
He received recognition for his efforts, especially while coaching Patrick Mahomes at Texas Tech. He established a reputation for himself and was soon regarded as one of football's most talented offensive brains, eventually leading to his hiring by the Arizona Cardinals in 2019.
Arizona improved its win total under the 43-year-old coach every season, moving from 5-10-1 in 2019 to 8-8 in 2020 to 11-6 in 2021. However, everything went downhill this campaign.
During a difficult season that started with DeAndre Hopkins' ban and was marked by numerous injuries, notably Kyler Murray, the team struggled greatly. Arizona's average for points and yards gained per game decreased to 20.0 and 323.5, respectively, under Kliff Kingsbury.
Edited by Akshay Saraswat