The Houston Texans have hired DeMeco Ryans, the former San Francisco defensive coordinator, as their new head coach for the 2023 season. Ryans is expected to bring improvement to the team, which struggled the previous season and resulted in the dismissal of former head coach Lovie Smith.
Additionally, Ryans will become the fourth consecutive African-American head coach for the Texans, upholding their tradition of diversity and inclusiveness in leadership. He brings with him a successful track record as a defensive coordinator for the 49ers and an illustrious career as a player.
DeMeco Ryans' career and return to the Houston Texans
•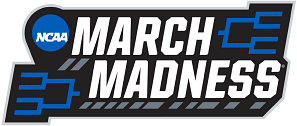 In what now feels like a full circle, Ryans returned to Houston as their head coach after being drafted by the team in 2006.
As the 33rd overall pick and first pick of the second round, he made a strong impact in his rookie season, earning the title of Defensive Rookie of the Year with 155 total tackles.
DeMeco Ryans' skills and dedication earned him two Pro Bowl selections in 2007 and 2009. In 2012, he was traded to the Philadelphia Eagles, where he became a vital part of their defense, recording 113 tackles despite the team's struggles that season.