A.J. Brown playing for the Philadelphia Eagles versus the Green Bay Packers in Sunday Night Football in Week 12 was nothing short of a miracle. The star wide receiver suffered a busted blood vessel in his eye from from throwing up ahead of the game. He dropped around seven pounds from being ill. He avoided the team's injury report altogether the Wednesday before the Week 12 matchup.
Brown returned to practice that Friday as a full participant after being restricted on Thursday. However, the wideout later admitted that he was still feeling a little bit sick. In the game versus the Packers, Brown had four receptions for 46 yards and a touchdown on six targets. Many fans were unaware of his illness, and he still went out there and played 96 percent of the Eagles' offensive snaps.
Over his last two games, he's fumbled twice, including against the Packers in Week 12. He addressed the fumbling issues after the Eagles' win over the Packers. Here's what he said:
•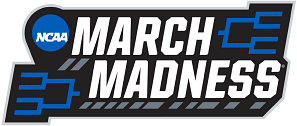 "I told myself I was going to work on it this week. The ball security. To be honest, I was sick. I'm not making excuses. I've got to be better with the ball. I've just got to do a better job with the details and protecting the ball."
Despite the fumbling woes versus the Green Bay Packers, he's performed at a high level thus far this season and the Eagles are 10-1.
---
A.J. Brown has been a huge part of the Eagles success this season
So far, A.J. Brown is leading the Philadelphia Eagles in targets (86), receptions (53), yards (831), and touchdowns (seven). He ranks ninth in the NFL with 831 yards and is tied for fourth with seven touchdowns. The former Ole Miss star was traded during this year's NFL Draft by the Tennessee Titans. The receiver was later given a four-year, $100 million-dollar contract with $40 million guaranteed.
Speaking of the Titans, the Eagles will face them at home in Week 13. It will be the first time A.J. Brown will play against his former team and he often seems to hold a grudge for the way he left them. We'll see if the Pro Bowl wideout is healthy enough to play in the Week 13 matchup.
---
If you use any of the above quotes, please H/T Sportskeeda.
---