Dak Prescott and Aaron Rodgers found themselves protagonists in a theory by Lil Wayne and Skip Bayless as the ramifications from Dallas' loss to the San Francisco 49ers continued to send spasms among the Cowboys fanbase. Green Bay fans are not too happy with how the season panned out either after ending with a losing record and failing to make the playoffs.
Bayless is, of course, a Cowboys fan who wears his heart on his sleeve. Wayne loves the Green Bay Packers as much as the most diehard fan one could find. Together, they decided to have some text exchanges as they drowned their sorrows with how their teams' seasons panned out.
And, as they say, from the depths of despair, they came up with a solution that they believe could work in favor of both parties. Lil Wayne sent a message consoling Skip Bayless after the Cowboys' elimination from the playoffs. In it, he wrote that because Dak Prescott has been pilloried by the media for Dallas' loss, he will come back stronger and be a "monster" next season.
•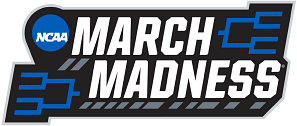 The rapper believes that Cowboys owner Jerry Jones is done with his quarterback as well, to which Bayless remarked that he might be willing to do a trade for Aaron Rodgers for his swan song. In return, Dak Prescott might be a cheaper alternative to have in Green Bay.
In this context, earlier in the season Lil Wayne had expressed his opinion that he would get rid of Rodgers even before the season began. He seems pretty open to Skip's offer, and the host also loves the idea of Rodgers playing for his beloved Cowboys, because that way he won't be able to defeat them the way he always seems to do.
Why would Skip Bayless want to trade Dak Prescott for Aaron Rodgers after his career of not liking him?
Skip Bayless has made a career dissing Aaron Rodgers as a pretender. He has brought up his poor playoff performances in recent seasons as proof. However, as he said on his show with Shannon Sharpe, he thinks the Green Bay incumbent is a better option than Dak Prescott.
What killed the Cowboys was Prescott's two interceptions in the game at inopportune moments. Aaron Rodgers might have a lot against him, but he is perhaps the best quarterback when it comes to not turning the ball over. Perhaps a change of scenery will help revitalize him just as it did for Peyton Manning and Tom Brady.
Edited by Joseph Schiefelbein