The Green Bay Packers and Aaron Rodgers take Thanksgiving very seriously. Moreover, they don't condone fans taking it upon themselves to crash the homes of NFL players.
Appearing on The Pat McAfee Show, the star quarterback indicated that Mason Crosby and his wife Molly Crosby had an unexpected visitor on Thanksgiving:
"Listen, don't be a freaking weirdo. Somebody who watched this show went over to Molly's house with some sort of pie saying it was from me. And they wouldn't leave. I'm just saying this . . . that's creepy. Don't be that person."
•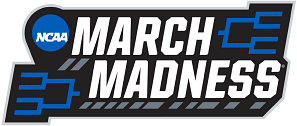 Show host Pat McAfee defended his show saying it couldn't have been a listener and joked that it was probably someone that follows Rodgers on Instagram.
---
Aaron Rodgers and Mason Crosby competed off the field for Thanksgiving host duties
For Aaron Rodgers, Thanksgiving is his favorite holiday. So this year, when it came down to hosting duties, fellow teammate and placekicker Mason Crosby stole some thunder when he beat Rodgers to the punch and invited other teammates to his house for Thanksgiving.
Ahead of Turkey Day, Aaron Rodgers indicated to host Pat McAfee on his show that he took the Crosbys proactive invitations in stride:
"There's never really been too many competing parties, but this year the Crosbys, you know those kickers, they rose up and said, 'Not this year. This year is ours.' I was assuming the Bakhtiaris (David and Frankie) and the Cobbs (Randall and Aiyda) would kind of triple host this thing at my house gladly like I've done in the past. But the Crosbys kind of jumped in there and bogarted all of our guest lists, so it's at the Crosbys this year."
While the Packers have plenty to be thankful for, the team will appreciate more wins to rocket them back up the NFC North rankings. Green Bay currently sits 4-8 behind the 9-2 Minnesota Vikings and the 4-7 Detroit Lions. With only six games left in the regular season, the Packers will have to be near-perfect for the rest of their schedule to have any chance of a playoff spot.
---
If you use any of the above quotes, please credit the Pat McAfee Show and H/T Sportskeeda
Edited by Nicolaas Ackermann