A few months ago, Alix Earle and Miami Dolphins wide receiver Braxton Berrios made headlines when they were seen together. Their appearances with each other became frequent, which gave rise to cheating rumors between Berrios and his former girlfriend, Sophia Culpo.
The younger sister of Olivia Culpo and Berrios started romantically seeing each other in 2021, but by January 2022, the couple had allegedly broken up. At that time, Earle came into the picture, as she was seen with Berrios on numerous occasions. It was then that Sophia blamed him for allegedly cheating on her.
Alex Cooper, the host of the Call Her Daddy podcast, asked her how she felt after the internet dubbed her the "mistress."
•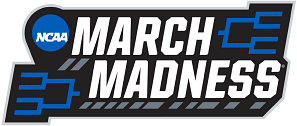 "This past summer, you were getting scrutinized on the internet. People were calling you a mistress, some people were calling you a homewrecker, in regards to the NFL player you were hooking up with."
"Can you confirm: Were you hooking up with him when he was in a relationship?"
She replied by saying:
"I spent my childhood basically thinking that this is the worst thing you could do to another human," she said. "So why the f**k would I do that?"
On the podcast, Earle also tried to reiterate what Berrios said in his infamous Instagram story confession. She insisted that the former couple had already broken up when she and the Dolphins star started spending time together. Then, without mentioning Sophia's name, Earle blamed her for churning the rumor mill against her.
"The ex-girlfriend had started posting things alluding to unfaithfulness in the relationship online, and I was seen hanging out with this guy. So everyone kind of just pointed fingers at me."
Alix Earle also noted that she asked for "receipts" from Braxton Berrios "right away" so as to get clarity on the situation.
"You know I was asking for the receipts. Like, right away I was probably more psycho than she was. I was like there's just no f*****g way this happened. Like, I was checking everything."
Alix Earle spent Sunday night with her friends, supporting Braxton Berrios
Currently, the social media influencer and the Miami Dolphins athlete are not romantically dating but are "just friends."
Recently, Alix Earle was seen supporting him and the Miami Dolphins in a TikTok video as they played against the New England Patriots. The Dolphins successfully defeated the Pats in a 24-17 matchup. At the end of the video, she was seen wearing Berrios' jersey, No. 0.
Edited by Nicolaas Ackermann