Cam Newton's future in the NFL may be uncertain, but his net worth is something that he's got locked down. As per reports, the 2015 NFL MVP is currently still worth $75 million despite not playing for a franchise in the 2022 season.
Newton has enough money in the bank to never need to step foot on a football field again. Yet still, he must surely be missing the major payday he had while playing in the NFL.
Drafted first overall by the Carolina Panthers back in 2011, the QB cashed in big on his rookie contract. Earning $22 million over four years, he earned roughly $5.5. million per year.
•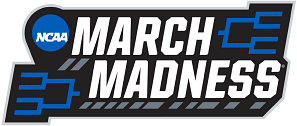 On his Funky Friday podcast, the quarterback discussed his rookie deal and the life-changing money that followed with it:
"My rookie deal, it was capped. Right? And it was $22 million, all guaranteed. And Drake had a song out, '25 sittin' on $25 mill'. And I was like, 'I'm 20-years-old, sitting on $22 mill, you feel me?'"
What truly blew Newton's mind though was how much he was making every game thanks to his large contract:
"It wasn't the signing bonus that gave me that rush. It was that every Tuesday when you looked at that account and when you seen that plus or that green number that's coming in. I was looking at $732,000 a game."
The Panthers went on to use the fifth-year option on their mercurial QB. This meant that he ended up bagging another $14.67 million that year. Following that, Cam Newton signed a five-year, $103.8 million extension with the franchise.
But right after signing that massive contract, Newton's form began to dip due to a plethora of injuries. And before one would know it, the QB was out of Carolina in 2020 following a string of disappointing results.
Newton signed with the New England Patriots on a one-year deal which was later extended again before the start of the 2021 NFL season. Rookie Mac Jones, though, was preferred over the veteran that year and he was subsequently released mid-way through the season.
He did re-sign with the Panthers, however, on a one-year deal worth as much as $10 million which further boosted his net worth.
---
Is Cam Newton still playing football? Latest update on former NFL MVP's future
Cam Newton is currently a free agent in the NFL. After a disappointing second stint with the Panthers, the franchise decided not to renew his contract for the 2022 NFL season.
That being said, Newton is one of the hottest free agents available on the market right now. While his performances may not be up to the level of his MVP days, he can still surely serve as a more than reliable backup when needed.
Cam Newton himself still seems to be confident in his ability as a starter, claiming that there currently aren't 32 QBs in the NFL who are better than him.
Edited by Souryadeep Mazumder