Entering this season finale, the Detroit Lions, Green Bay Packers, and the Seattle Seahawks all started with an identical 8-8 record. But as we know, when teams are tied, we need to look at the tiebreakers to see who comes out on top.
As it happened, there was only one spot available for a Wild Card team in the postseason through NFC entering today. The Philadelphia Eagles, the San Franciscco 49ers, the Minnesota Vikings, the Tampa Bay Buccaneers, the Dallas Cowboys, and the New York Giants had already secured their spots. So, only the seventh seed was open and all the teams were vying for it.
The Detroit Lions and Seattle Seahawks played earlier this season, with the Seahawks emerging victorious by a 48-45 margin. Hence, the Seahawks held a head-to-head tiebreaker. The moment the Seahawks defeated the Los Angeles Rams 19-16 in overtime, that meant the Detroit Lions were eliminated from the playoffs.
•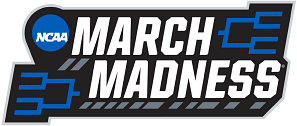 So their game against the Green Bay Packers has now become meaningless for them. But even though Seattle eliminated the Lions, they must now turn around and hope Detroit defeats Green Bay so they can sneak into the postseason.
---
With the Detroit Lions out, who is still in?
The Seattle Seahawks, therefore, remain in postseason contention after they defeated Baker Mayfield and the Los Angeles Rams. However, they are not there yet. That's because they finished with a 9-8 overall record and a 6-6 conference record. Since the Green Bay Packers are also in the NFC but have not played against the Seahawks this season, their conference record works as a tiebreaker.
The Green Bay Packers hold a 6-5 conference record. If the Lions defeat them, they anyhow finish with a 8-9 record and fall behind both Seattle Seahawks. If they win, they will finish with an identical 9-8 record to Seattle but hold a conference record advantage of 7-5 versus 6-6 for the Seahawks. The Seattle faithful are now all Detroit fans.
But head coach Dan Campbell will still ask his team to go out and finish their season strong even if they cannot make it to the playoffs anymore. They are one of the most dysfunctional franchises who have had multiple losing seasons in recent years and have never won a Super Bowl despite being one of the oldest franchises.
For them to finish ahead of the Green Bay Packers and Aaron Rodgers in their division will be a huge motivational boost to carry into future seasons.