The Washington Commanders are gearing up to face the Houston Texans this Sunday, but it looks like they will be another week without star pass-rusher Chase Young.
NFL Network's Ian Rapoport reported the news early Friday that despite some optimism from the team, it seems too early for Young to get back on the field vs. the Texans on Sunday.
•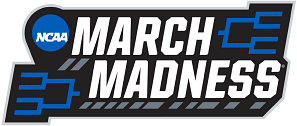 Young's 21-day window to return to the team closes on Wednesday, November 23, and if he's not activated by then, he will be out for the season. He is expected to be named in the active roster before then.
Reporter James Palmer added that during the Philly-Washington game on Monday night, no one in the organization would say whether or not Young would suit up this Sunday.
The former second-overall pick in the 2020 NFL Draft is looking to get back on the field on a loaded Washington front. In 24 career games played, he has recorded 63 tackles, nine sacks, six forced fumbles, three fumble recoveries, six pass deflections, and a defensive touchdown.
How long has Chase Young been injured?
Young hasn't played a snap this season. He suffered a season-ending ACL tear in his right knee during a Week 10 game against the Tampa Bay Buccaneers last season. He missed the last eight games of the regular season the previous year and has missed the first 10 games of the season for the Commanders in 2022.
When will Chase Young be back?
The growing belief is that Young will be back next week for the Atalanta Falcons game. Nothing is set in stone, but the Commanders have until this upcoming Wednesday to elevate Young to the active roster before he's deemed out for the year.
Barring unforeseen circumstances, Young should make his long-awaited return next Sunday vs. the Falcons.