The Cowboys are off to a 2-0 start, and the fan base has much to be excited. Their undefeated start saw them beat both the New York teams in consecutive weeks.
Despite their hot start, sports personality Colin Cowherd placed some doubt in Dallas' record. Cowherd spoke on his eponymous FS1 show about which matchups would prove how good Dallas is:
"If you have an average offensive line and you're an average quarterback like Zach Wilson or Daniel Jones, it's an avalanche. This defense is so good. What happens when the game is tight and it's Josh Allen or Tua or Jalen Hurts or Justin Herbert or the Niners and you can't just drop 30.
•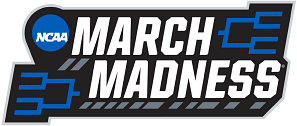 "Coaching matters, situational football matters, patience matters. There are six games I care about, at San Francisco, Justin Herbert, Jalen Hurts twice at Buffalo, and at Miami. Judge them on these games. Those are talented boxers who can punch back."
The key to the Cowboys' success as Cowherd eluded to is the defense. In their first two games, Dallas has allowed 10 points and have 10 sacks, which is tied for the most in the league. Their offense has been equally impressive with 70 points scored, which leads the NFL.
Quarterback Dak Prescott hasn't thrown an interception, as he has 398 yards with two touchdowns and a 71% completion percentage. Last season, the quarterback tied for the lead for the most interceptions with 15.
---
When could the Cowboys lose their first game of the 2023 season?
The next two games for Dallas will be against two winless teams in the Cardinals and Patriots. They will travel to Glendale to face Arizona in Week 3 and host New England in Week 4. Dallas should win those games barring a major upset.
Prescott and the Cowboys will have their first tough test in Week 5 on Sunday Night Football against the 49ers.
Following their bye in Week 7, they face the Eagles in Weeks 9 and 14. They will face the Seahawks in Week 13 at AT&T Stadium.
Then, the team will have two tough road tests against the Bills and Dolphins in Weeks 15 and 16, respectively. Also, one cannot forget the Lions in Week 17. We'll see how the Cowboys fare the rest of the season.
---