Marcus Stokes was set to play for the Florida Gators and was committed to attending the school starting in July of this year. However, that all changed when the school decided to pull their scholarship from the high school quarterback prospect recently. A video of Stokes surfaced on social media of him singing lyrics to a song that included the N-word.
The University of Florida revoked Stokes' scholarship after he received backlash from the video. Many college football fans are divided about the university's decision to revoke the prospects' scholarships due to a song. Fans argued that the move was incorrect and that Stokes has been canceled for singing some lyrics:
•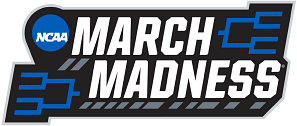 Other college football fans say that Stokes deserved to lose his scholarship after watching the video:
Ponte Vedra (Fla.) Nease High School's four-star quarterback was initially committed to playing for Penn State in order to commit to Florida. The recruiting site 247Sports currently ranks the quarterback as the country's No. 212 overall prospect in the 2023 recruiting class and the 14th-ranked quarterback.
The Former Gators Prospect Issued An Apology For The Video
Marcus Stokes took to his Twitter account to discuss his actions, issuing an apology for his actions while accepting the Gators' decision regarding the scholarship.
Stokes said:
"I was in my car listening to rap music, rapping along to the words, and posted a video of it on social media." "I deeply apologize for the words in the song that I chose to say. it was hurtful and offensive to many people and I regret that. I fully accept the consequences for my actions, and I respect the University of Florida's decision to withdraw my scholarship offer to play football."
Warning: NSFW video:
Stokes added:
"My intention was never to hurt anybody and I recognize that even when going along with a song, my words still carry a lot of weight. I will strive to be better and to become the best version of myself both on and off the field. I know that learning from my mistakes is the first important step."
We'll see what happens to the young quarterback and where he'll land after losing his scholarship from the Gators.
---
If you use any of the above quotes, please credit 247Sports and H/T Sportskeeda.
Poll : Do you think Marcus Stokes should've lost his scholarship?
11 votes