Both Sean Payton and DeMeco Ryans secured lucrative coaching jobs today. Payton reportedly has agreed to coach the Denver Broncos while Ryans will be the new Houston Texans coach.
But ...
In contrasting reports from two of the best NFL insiders in Adam Schefter and Ian Rapoport, it wasn't as straightforward as that. Rapoport tweeted that Denver tried to hire Ryans today before he committed to Houston. But once he made his decision to go with the Texans, Denver moved on to Payton.
•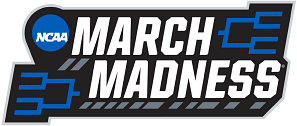 Who are the current Super Bowl favorites?
Then, Schefter tweeted that the Broncos were never interested in Ryans and that Denver only wanted Payton.
Something doesn't add up, does it?
Both are thought to be clued in to the workings of the NFL, but to have such contrasting reports is certainly odd. Nevertheless, both teams have gotten their coaches, but as it is with the NFL, it is never as straightforward as it seems.
Both reporters are considered to be the best in their profession, yet both have vastly different opinions from sources and have come to different conclusions.
---
Payton and Ryans secure coaching jobs
The former New Orleans coach was perhaps the most highly sought after person this offseason. According to reports, he wanted $25 million per season. The Broncos appear to think that it will be money well spent if he can get Russell Wilson out of his current funk.
But with essentially zero draft capital now, turning the ship around is going to be a tough task for Denver, but not impossible.
Then there is Ryans. A major reason why the San Francisco 49ers had one of the best defenses two years in a row, he now gets his head-coaching chance with the Texans.
With plenty to work with in Houston and holding the second pick in the draft, Ryans could make some serious changes to personnel for the better.
Both deserve to get head-coaching roles, and now eyes will be on them to see how they perform with their teams.
Edited by Joseph Schiefelbein