There are already signs that Jeff Bezos might make an attempt to purchase the Washington Commanders.
According to the Washington Post, the Amazon and Blue Origin founder has hired an investment firm to evaluate a possible bid for the former Redskin. However, it remains unclear whether Bezos will officially make a bid to buy the team.
The Washington Commanders is currently owned by Daniel Synder, who has owned the team since 1999, after buying it from Jack Kent Cooke's estate. Synder and his wife, Tanya, who is the team's CEO, announced in November that they've hired Bank of America to consider the possibility of a transaction involving the team.
•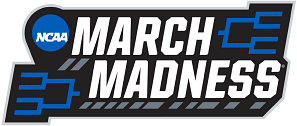 Could Bezos be the Man?
Several groups have reportedly submitted initial bids for the franchise in December. However, Bezos' entry into the process could change the complexion of the bidding.
There were signs of his potential bid in November, but not much occurred after that until now. His massive net worth, estimated at $118.8 billion by Forbes, gives him an edge over all other bidders.
The potential involvement of Bezos has also seen a rise in the asking price, with Synder holding out for a $7 billion fee. The team was valued at $5.6 billion by Forbes in 2022 and the first round of bids in December reportedly saw the highest offer of $6.3 billion.
Jeff Bezos obviously has all it takes to outbid his competitor when he decides to officially throw his hat in the ring.
Bezos' Affinity with Washington
The presence of Jeff Bezos has been felt in Washington DC over the last couple of years. The former D.E Shaw Hedge Fund staff has maintained a close relationship with the city in a bid to rub shoulders with the decision-makers.
He bought the city's newspaper, the Washington Post, for $250 million in 2013 and currently owns the biggest apartment in the city.
Jeff Bezos' purchase of the Washington Commanders will cement his presence in the city like no other. With the acquisition, he gets the opportunity to own one of this city's most loved entities.
His presence in Washington DC has seen a favorable atmosphere for his two companies, and owning the Commanders makes him more of a force inside Washington DC.