Davante Adams' big move to the Las Vegas Raiders did not quite go according to plan in his first year in Sin City.
Despite trading for Adams, the Raiders went 6-11 with Derek Carr under center, failing to deliver after making the postseason a year earlier. Of course, Carr got benched midway through the season in what was the first step leading up to his eventual departure this offseason.
Despite the tumult, Davante Adams made 100 catches for 1,516 yards and 14 TDs, earning All-Pro honors for the third year running. The star wideout also signed a five-year contract with $67.5 million fully guaranteed upon moving to the Raiders. Come to think of it, Adams had a quietly terrific first season with the Raiders despite erratic quarterback play.
•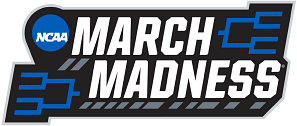 While Adams is still chasing Jerry Rice's record of earning All-Pro honors for five straight seasons, it appears the former Packers WR might not achieve that feat in Las Vegas.
Davante Adams' Raiders career in doubt? Star WR hints at discord
In an interview with The Ringer's Mirin Fader, Adams said:
"[The front office] think this is the best bet for us right now to put us in a position to be urgent. We don't see eye-to-eye on what we think is best for us right now."
Adams added:
"I'm going to have to buy into this and try to be as optimistic as possible. It's not what I expected to happen, but it's something that's the reality now."
This year, Adams will have a new quarterback to build a rapport with after Jimmy Garoppolo signed up to be under center in the silver and black.
Garoppolo reunites with his former coach Josh McDaniels, which should provide some stability for both, Jimmy G as well as Davante Adams.
Davante Adams trade: What did the Raiders give up?
The Packers gained a first-round pick (#22 overall) and a second-round pick (#53 overall) in the 2022 NFL Draft. That haul gave the Packers four picks in the top 60, including picks #28 and #59.
Those picks turned into Quay Walker, Devonte Wyatt, Christian Watson and Sean Rhyan, with wideout Romeo Doubs making his way to Wisconsin in the fourth round.