Deshaun Watson's night against the Pittsburgh Steelers on Monday started poorly with a pick-six in his very first throw, and fans had a go at him.
Playing against a top defense with T.J. Watt and Co. bearing down upon him, he got increasingly flustered in an eventual 26-22 loss for the Cleveland Browns. During the game, there were times when he let his frustrations get the better of him.
The first time Watson got called for a facemask, he had scrambled from the pocket and picked up some yardage. However, he grabbed Kwon Alexander by the facemask and pushed him over the sideline.
•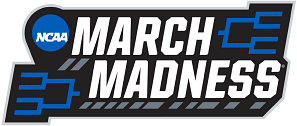 When the defender came at him and the referees tried separating them, he pushed an official away. He was lucky to only get a personal foul penalty and not get ejected.
The penalty wiped out significant gains and stalled the drive. It happened again later in the game when he was running and grabbed Nick Herbig by the facemask. It was again a third-and-long situation, and the penalty effectively ended the drive.
Fans took to X, formerly known as Twitter, to let it be known how they felt about Watson's antics. Some brought up the multiple sexual misconduct allegations that he was hit with last year.
One tweeted:
"Watson doing illegal things with his hands again."
Here are some of the best responses.
---
Tough night for Cleveland Browns and Deshaun Watson in loss to Pittsburgh Steelers
Despite a litany of accusations against Deshaun Watson, the Browns chose to acquire him from the Houston Texans.
The quarterback position has been an Achilles heel for the team since they reformed in 1999. They were hoping that Watson's arrival would revitalize the franchise.
However, he did not have a good game against the Steelers. Deshaun Watson threw an early interception that was returned for a touchdown by Alex Highsmith. Late in the game, he fumbled the ball after being hit by the same defender. T.J. Watt gladly scooped the ball up and ran in for his first career defensive touchdown.
Deshaun Watson was supposed to be an improvement over Baker Mayfield, but after the defeat on Sunday, the Cleveland Browns could be wondering whether they made a mistake giving him such a massive contract.
The last time they had a 2-0 start to the season was in 1993. Bill Belichick was the coach then, just to put their travails in perspective.
---
How much money does Deshaun Watson make in a year?
The Browns handed Watson a $230 million guaranteed contract as soon as they brought him to town from Houston.
Per Watson's contract, he makes $46 million a year on average.
He was also handed a $44,965,000 signing bonus as part of the deal.