Quarterback Deshaun Watson's suspension was lifted last week and he made his return to the field for the first time since January 3, 2021. Watson and the Cleveland Browns visited his former team, the Houston Texans, on Sunday and came out with the victory.
In the days leading up to the game, it was made public that 10 of the women who accused Watson of sexual assault and harassment would be attending the game. As the quarterback ran onto the field for pregame warmups, he was serenaded with "boos" from the crowd.
•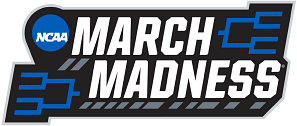 As he made his way onto the field, he ran past some of his Browns teammates and then hugged and shook hands with Houston Texans team owner Cal McNair. As he did so, McNair's wife, Hannah, turned her back on the quarterback. He then turned and made his way back to his teammates for warmups. Cleveland Browns team owner Jimmy Haslam was also standing with the McNairs at the time.
Clearly, Hannah McNair has no regrets about the Texans trading Watson to the Cleveland Browns and has made her opinion on the matter quite clear.
---
Deshaun Watson struggled in return to NFL
Quarterback Deshaun Watson sat out the 2020 NFL season because he wanted to be traded by the Houston Texans. The quarterback was then accused by 24 women, all of whom were massage therapists, of sexual assault and harassment. Due to the circumstances revolving around the civil lawsuits brought by the women and a possible suspension by the NFL, no trade occurred last season.
During the offseason, the Cleveland Browns decided to take the chance and trade for the quarterback. The Browns also gave him a five-year extension with $230 million in guaranteed money, all while the investigation from the NFL was ongoing. He was then suspended 11 games by the league and fined $5 million.
In Week 13, he was allowed back onto the field for the first time since the end of the 2020 NFL season. To say there was a little rust in the quarterback's play would be fair. The 700 days away from the field showed as he missed his targets and threw an interception in the end zone.
He went 12 for 22 with just 131 passing yards and one interception, rushing for 21 yards. The Browns pulled off a 27-14 win, due in part to Cleveland's defense causing turnovers.
Edited by Nicolaas Ackermann