Tua Tagovailoa and the Miami Dolphins suffered a 26-20 loss at home against Aaron Rodgers and the Green Bay Packers on Sunday. This was their fourth defeat on the trot. The Dolphins led 20-13 at the half but failed to score a single point in the second.
Many on social media pinned this loss on Tagovailoa. The quarterback started the game well but threw three interceptions on three straight drives in the second half, including one which effectively ended the game.
But there might be a very strong reason for Tagavailoa's performance. Following Sunday's game against the Packers, has been put back in concussion protocol, according to Dolphins coach Mike McDaniel.
•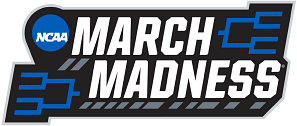 Tagovailoa's poor second half undoubtedly played a critical role in the Dolphins' defeat. However, a fan on social media was quick to spot the possible reason for the quarterback's sudden drop in performance mid-game.
With 2:40 left in the second quarter, Tagovailoa caught the snap and surveyed downfield before rolling to his right and dumping off a pass to Durham Smythe to escape a sack. However, Tagovailoa was tackled to the ground, and the quarterback's head appeared to smash into the ground. Watch the play below:
He quickly got up and continued the drive, but it ended after Raheem Mostert fumbled the ball, giving the Packers a short field.
Tua Tagovailoa's 1st vs. 2nd half performance against the Packers
Before the play, where Tagovailoa supposedly suffered an injury, the quarterback completed nine of his 12 pass attempts for 229 yards. Post that, he completed only seven of his 13 pass attempts for 81 yards and tossed three interceptions.
The alarming drop in Tagovailoa's performance is mystifying, but a head injury could explain it.
Tua Tagovailoa concussions: A concerning history
Tua Tagovailoa's history of head injuries is concerning. He has already suffered two scary knocks this season. The first came against the Buffalo Bills, where he was pushed to the ground and banged his head against the turf before struggling to walk it off but failing to do so.
His inability to stay up was later attributed to a back injury.
Four days later, Tagovailoa suffered another nasty head injury on Thursday Night Football against the Cincinnati Bengals. After getting medical assistance, he was carted off the field.
Many fans fear that Tagovailoa's injuries could well have an adverse long-term effect on his well-being.