Joshua Dobbs came into the spotlight when he was named the starting quarterback for the Tennessee Titans during their Thursday Night Football clash against the Dallas Cowboys on December 29th, 2022. He got the chance just a week after joining the Titans on December 21. Many believe it would be quite a challenge for him to learn a new playbook and play quarterback at such short notice.
However, Joshua Dobbs is not one to shy away from big challenges. He has taken on far bigger obstacles in life.
Dobbs has battled Alopecia Areata since he was 10 years of age. As he recounted during his college career, the condition first manifested with him losing hair at a spot at that young age. It has since reportedly developed into Alopecia Totalis, which causes him to lose not only hair on his head but also on his face such as eyelashes.
•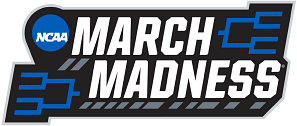 Joshua Dobbs a strong advocate for Alopecia-afflicted people
Joshua Dobbs has been a strong advocate to normalize the condition for the general public. Speaking to the National Library of Medicine, he recounted his journey as a college quarterback by saying:
"Cortisone shots kept my alopecia at bay again until my senior year, when my eyebrows and eyelashes started to fall out. In college, I had to get weekly cortisone shots to help prevent hair loss, but even those became less and less effective for me. So after football season my junior year, I decided to shave my head. After that, my hair stopped growing and I have been completely bald ever since."
He has used his position to spread awareness about alopecia, especially among young people. Joshua Dobbs has recounted the support he has received from family and friends. He has also met Charlie Villanueva, a former NBA player who had the same condition and who inspired Dobbs.
Dobbs' message to people, especially young people who may be affected by the condition, is equally inspirational. He once said:
"Keep in mind that all of your dreams can be accomplished without your hair. Alopecia shouldn't stand in your way. You do live in a society that is filled with social media and a focus on beauty. But at the end of the day, if you are comfortable in your own skin—whether you have long hair or no hair—you can be successful and happy."
Whatever Joshua Dobbs achieves in the game, it is perhaps his advocacy here that will resonate the most amongst wider society.
---
Are you gettng a trade offer in your fantasy football league? Utilise Sportskeeda's Free Fantasy Football Trade Analyzer and Calculator to assess trade proposals in redraft and dynasty leagues.