Dez Bryant spent the best years of his career with the Dallas Cowboys. Just as he created many memories being the face of the franchise, however, he also experienced a sharp decline by the end of the previous decade. He did not create the best connection in the world with quarterback Dak Prescott.
However, rumors have been swirling about what could've been after he was released from the Cowboys. At the time, there was an acceptance that his best days were behind him, but he could still become a useful receiver for a contender team.
Five years later, Bryant took to Twitter to deny rumors from that period that he wanted a short deal to play in 2018. From his side, he wanted to get his mental health in order before returning to the field.
•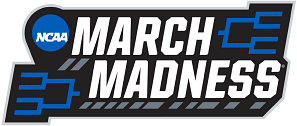 Why did Dez Bryant quit football?
After his release from the Dallas Cowboys in 2018, his career never got close to what it was. He did sign with the New Orleans Saints midway through the season, but he tore his Achilles two days later and missed the remainder of the season.
After using 2019 to rehabilitate, he signed with the Ravens for the second half of 2020, but wasn't as impactful as his Cowboys' days. With only six receptions and two touchdowns during the season, it was the last time he played in the NFL.
It's not exactly that he quit football, but rather, football quit on him. His decline was incredibly quick. When Dak Prescott became the starter in Dallas, his rapport with Prescott was not compared to what the receiver had with Tony Romo. But it was not Prescott's fault. It became clear in 2017 that Bryant's body could not handle the game anymore, or at least not at a level where he could be an elite receiver.
His comeback attempt with the New Orleans Saints ended after two days, which certainly didn't help. Wwhen he landed with the Baltimore Ravens, however, things became clear. That's why he hasn't signed with a team since then, and likely never will.