The Dallas Cowboys will head to Raymond James Stadium to take on Tom Brady and the Tampa Bay Buccaneers in the first round of the NFL playoffs on Monday night.
The Cowboys are coming into this contest off a brutal 26-6 loss to the Washington Commanders in their final regular season game. Quarterback Dak Prescott had a brutal night, as he completed only 14 of his 37 pass attempts for 128 yards and one touchdown with one interception.
Head coach Mike McCarthy and his team opened as 2.5-point favorites against the Buccaneers. But facing Brady, who is 7-0 against the Cowboys, and having to win an away playoff game for the first time in 30 years may be a hill too steep for Dallas.
•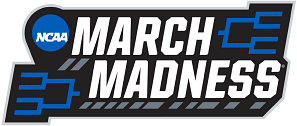 If the Cowboys lose against the Buccaneers, will the team look to move on from Mike McCarthy and potentially look to bring in Sean Payton, who is eyeing a return to the NFL? League insider TJ Rives gave us insight into that possibility on the latest episode of Sportskeeda's BallFather Podcast. He said:
"Let's play it out that Dallas loses. Let's play it out that Jerry Jones, who plays musical chairs with his head coaches anyway, decides, okay, I'm going to make another change with Mike McCarthy. Is Sean Payton allowed to talk to the Dallas Cowboys? Will the Saints allow him to talk to the Dallas Cowboys? I don't know, but that's an interesting one to keep on the radar."
Sean Payton to the Cowboys is a distinct possibility
Mike McCarthy is in his third season as the Cowboys' head coach. The team failed to make it to the playoffs in his first year as head coach and was beaten in the Wildcard round by the San Francisco 49ers last season.
If the Cowboys fail to get past the Buccaneers, the team could possibly look to bring in Sean Payton, who could unlock Dak Prescott's potential as he did with Drew Brees.
If the Cowboys fail to end their 30-year drought of a playoff win away from home and Payton indicates he'd be interested in taking over the head coaching gig in Dallas, McCarthy could be on his way out.
---
The latest episode of the BallFather Podcast will be out soon on YouTube. If you use any of the quotes from this article, please credit Sportskeeda.