The Denver Broncos and Russell Wilson's woes continued on Thursday Night Football as they lost 12-9 to the Indianapolis Colts.
The Broncos offense made plenty of mistakes and allowed the Colts to stay in the game, which eventually proved to be their downfall on Thursday night.
NFL fans and analysts heavily criticized Wilson for his lackluster performance in an uneventful game.
•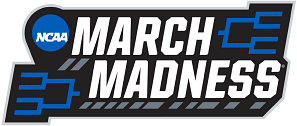 Here are some of the top reactions:
Russell Wilson's 2 biggest mistakes vs. Colts
While both teams were terrible on offense, the Broncos had slightly more success moving the ball downfield. They could have extended their lead to six late in the fourth quarter had they run the ball on 3rd-and-4 and potentially kicked a field goal.
Instead, Broncos head coach Nathaniel Hackett called a pass play and Russell Wilson threw an interception in the endzone to Stephon Gilmore.
On the ensuing drive, the Colts marched down the field and kicked a field goal to tie the game and force overtime. Indianapolis took the lead in overtime with another field goal and on the subsequent drive, Wilson's offense managed to drive the ball down to the Colts' four-yard line where they faced a 4th-and-1.
The Broncos decided to go for it on fourth down, but Wilson failed to spot an open KJ Hamler on the goalline and threw the ball into traffic towards Courtland Sutton, who couldn't hold on to the ball.
Had the Broncos proceeded with caution, they would have likely won the game or, at worst, finished the night with a tie. But two ill-advised pass attempts by Russell Wilson meant that the Broncos ended up on the losing side on Thursday Night Football.
Wilson and the Broncos will be in primetime action again in their next game in Week 6 when they travel to the SoFi Stadium to take on the Los Angeles Chargers in a divisional battle on Monday Night Football.