Going into the AFC Championship game, the talk was all about Patrick Mahomes' injury. He had a high ankle sprain, which made the Cincinnati Bengals favorite over the Kansas City Chiefs for many. Having your franchise quarterback hobbled in a conference championship game is never ideal, and the Kansas City coaching staff had to formulate a plan.
They came up with the perfect plan and booked their place in the Super Bowl. To decode the coaching tweaks, we could not think of anyone better than former NFL coach Mike Smith. As the winningest coach in Atlanta Falcons history, he certainly has a track record of understanding coaching nuances.
He was on hand to explain what the Chiefs did right against the Bengals. According to him, they shifted the onus from their quarterback to the opposition's quarterback. They attacked Joe Burrow hard and often, which caused them to have to change protection and make their game less expansive. That allowed Patrick Mahomes to compensate for any physical discomfort he had.
•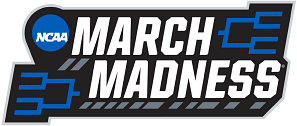 Speaking exclusively to Sportskeeda's "The BallFather Podcast, Smith said:
"They were on point, you know; they do a great job of putting the script together of how they're going to start the game. And I think that was probably the difference in the ball games the way that they started because on the other side of the ball, the Bengals really struggled protecting their quarterback."
---
Patrick Mahomes won because of Andy Reid's coaching - Mike Smith
Coach Mike Smith was effusive in his praise for Kansas City Chiefs coach Andy Reid. He said that Reid came up with the perfect plan to stymie the opposition. Smith said:
"It was tough for us, you know, and probably the difference in football game was the sacks you know, they were able to get to him early. They had to make some adjustments, which didn't allow them to get all five guys out into the route. They had to do some things with their protection and make adjustments, and I think it hindered him, and it had Joe Burrow going, but Coach Reid and his staff, they had a great plan. And they executed."
Instead of quarterback statistics becoming the most important in the game, defensive stats like sacks became the main marker of success.
Reid also left a word of praise for the Chiefs players. Despite everything the coaches might have drawn up, it was the likes of Patrick Mahomes and others who executed the plan and did so flawlessly.