Shawne Merriman was once one of the most dominant pass rushers in the entire NFL, including leading the league in sacks at his peak. His strong play on the football field saw him earn plenty throughout his career across multiple contracts and extensions. It's estimated that he earned more than $22 million during his career.
These huge career earnings for Merriman don't include his many endorsements and other business ventures, so it's fair to say that his football talents afforded him plenty of financial stability. Even though he's a multi-millionaire, he was blown away with an experience he had at the world-famous Monaco Grand Prix.
Here's what Merriman shared about the event via his personal Twitter account:
•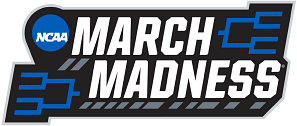 "When I went I found a hotel room for $1600 a night I felt like I won something."
Joe Pompliano, a financial expert in the field of sports and business, recently shared a story with an in-depth look at the financial make-up of the Monaco Grand Prix. Among the many shocking factors he talked about was that hotel rooms around the event are estimated to average around $6,000 per night, attracting only the wealthiest of crowds.
Shawne Merriman claimed to have found a hotel room at the event for just $1,600, or about a quarter of Pampliano's estimate. While this is still an outrageous price for one night in any hotel room, it seems like he came away with quite a bargain.
What happened to Shawne Merriman's NFL career?
Shawne Merriman burst onto the scene after being selected with the 12th overall pick in the first round of the 2005 NFL Draft by the San Diego Chargers. He recorded an impressive 10 sacks during his first year with the team, earning him the Defensive Rookie of the Year award.
Merriman improved even further in year two, leading the entire NFL with a career-high 17 sacks and being selected as a first-team All-Pro. His third season featured more of the same, including 12.5 sacks and another All-Pro selection, as well as his third straight Pro Bowl.
That was unfortunately the end of Merriman's dominance. He was suspended for a PED violation and also suffered a devastating Achilles injury. He was never quite the same after this, recording just six more total sacks over the next five years. This included three years with the Chargers and his final two with the Buffalo Bills before retiring in 2012 at just 28 years old.